---
BOSTON - DORCHESTER - NO FEE -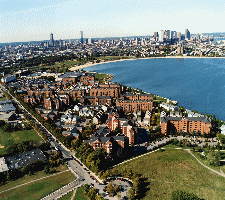 Harbor Point on the Bay
Welcome home to Harbor Point on the Bay, located next to JFK Library and UMASS/Boston. At Harbor Point you'll find modern spacious apartment homes, many with great bayside and city views.

Harbor Point offers the best of city living without the hassles, providing free outdoor parking, with garage parking available, and convenient access to public transportation (Redline JFK/UMASS).
When you visit, be sure to check out our spectacular fitness facility with the latest Nautilus weight and Precor cardio equipment overlooking the bay.

Prefer your exercise outdoors We are located on HarborWalk, a 38-mile landscaped bike, jog and walking path that goes through downtown Boston and beyond. Or enjoy your play in one of our two swimming pools or two tennis courts.


Floorplans:
1 bedrooms: $1700-$1850 per month.
2 bedrooms 1 bathrooms: $2100-$2300 per month.
2 bedrooms 2 bathrooms: $2200-$2700 per month.
2 bedroom Townhouses: $2100-$4300 per month.
3 bedroom: from $3200-$3200 per month.
We offer flexible lease terms, including short-term furnished units. Most of our rents include heat, hot water, and A/C.
Hours: Monday, Tuesday, Thursday 10-6, Wednesday 9-7, Thursday, Friday 9-5
hp-1305003



Map Link: http://us.rd.yahoo.com/maps/home/input/*-http://maps.yahoo.com/py/maps.py?BFcat=&Pyt=&addr=+28+Oyster Bay Road&csz=+02124&

Click to learn more, Harbor Point on the Bay or call 866-960-1445 - harborpointonthebay@cjmanagement.com Look forward to seeing you soon.

---
BOSTON - DORCHESTER - NO FEE -
Live by the sea at The Peninsula! You'll love our luxury waterside apartment homes with fantastic views. The Peninsula is located near the John F. Kennedy Library, the University of Massachusetts and is walking distance to the UMASS/Redline T stop.

The Peninsula features many apartments with water and city views, a combination of studio, one bedroom, one bedroom w/den, two bedroom, two bedroom w/den and three bedroom apartment homes.

Amenities at The Peninsula include a state-of-the-art fitness center, with the latest Precor and Nautilus equipment, community room, and electronic media lounge. For outside fun, The Peninsula is adjacent to HarborWalk, a 38-mile jog and bike trail that leads into Boston and beyond, or walk to local beaches or rent your favorite seacraft at the UMASS boathouse.

The Peninsula has easy access to Downtown Boston and major metropolitan highways including Routes 93 (the southeast expressway), I-90 (Mass Turnpike), I-95 and Route 128.

Not ready to move Be sure to check back with us in Spring '09 when we open Phase II of The Peninsula.

 
APARTMENT HOME FEATURES

Designer kitchens w/ maple cabinets and granite breakfast bars
Walk-in closets
Spectacular harbor and city skyline views
Ceramic tile bathrooms
Central heat and air conditioning both available year round.
High speed internet
RESIDENT SERVICES:

Drycleaning, laundry pick-up and delivery
Package acceptance service
Credit cards accepted
24-hour, hi-tech web on-line service requests
Social events and activities
The sizes range from studio, one bedroom, one bedroom w/ a den, two bedroom, two bedroom w/ a den and three bedroom. Prices start around $1400.00

 
COMMUNITY FEATURES & AMENITIES:

State-of-the-art fitness center
Hi-tech electronic media lounge
Swimming pool and landscaped sundeck
Community Room
Bike storage
Garage parking w/ electronic controlled access
Video monitored and controlled access building
On-site professional management with 24 hour on-call emergency service
tpcp-1557483


Map Link: http://us.rd.yahoo.com/maps/home/input/*-http://maps.yahoo.com/py/maps.py?BFcat=&Pyt=&addr=+401+Mount Vernon Street&csz=+02124&

The Peninsula - (617) 436-0005, leasing@peninsula-apts.com

---
BOSTON - DORCHESTER - NO FEE - Dorchester Lower Mills, home of the Baker Chocolate Factory Apartments, is one of Boston's many historically rich neighborhoods. The renovated mill buildings that now make up the Baker chocolate Factory Apartments were once an operating chocolate mill and represent a pre-eminent Dorchester landmark.
Today, Dorchester Lower Mills is a thriving, hip community with an eye on the future. The neighborhood abounds with boutique shops, restaurants, parks and more.
An exciting modernization of our common areas will soon be underway! Baker Chocolate is the area's only five star luxury apartment home community.
Floor plans:
Studio / 1 Bath from $1,500
1 Bedroom / 1 Bath from $1,705
2 Bedroom from $2,150
Apartment Amenities
Pet Friendly Community, Fully applianced kitchens, Air conditioning, Cable/Internet ready, Controlled building access, River views in select apartments, Private Entrances (in select apartments), Beautifully restored historic Chocolate Factory - brick walls and exposed wood beams (in select apartments)
Community Amenities
24-hour Maintenance service, Professional On-site Management Team, Picnic Area on Neponset River, Laundry Suites, Interior Zen Garden - Coming Soon! Easy access to major highways, On the MBTA bus line, Minutes to the Boston Harbor Walk.
Pets: Cats and Dogs are OK.
Our business hours are:
Monday, Wednesday - Friday 9 am to 5 pm.
Tuesday 9 am to 7 pm.
Saturday 10 am to 4 pm.
bcf-5464540


Map Link: http://maps.google.com/maps?f=&hl=&q=+1220+Adams Street+02124&

Baker Chocolate Factory Apartments - (617) 296-1957 - e-mail BakerChocolate@BeaconCommunitiesLLC.com

---
BOSTON - DORCHESTER - 3 BEDROOM - 1 BATH - 3 bdrm apartment located in wonderful location within walking distance to Andrew Sq T station.located right on the South Boston line. Available March 1st..Close to Umass & shopping. this unit is on the 2nd floor on a side street. washer and dryer in unit.. Nice large kitchen, 3 bdrms. office off of largest bedroom. Laundry in Unit - NO PETS - Available parking On street Available: Now. $2,400 crg-156416742


Centre Realty Group - (617) 332-0077 - Info@CentreRealtyGroup.com

---
BOSTON - DORCHESTER - 2 BEDROOM - 2 BATH - The Peninsula is Boston's PREMIER property! Located just MINUTES from South Boston, downtown Boston, Beacon Hill, Cambridge, Back Bay, Quincy, South Shore, and SO MUCH MORE! Just a 7-10 minute walk from the T stop, and a bus stop is RIGHT outside our front doors! Your future home is conveniently located only minutes away from all major highways (i.e. 93, 95, Mass Pike, 28, and more!)-making ANY commute a breeze! The Peninsula offers SPACIOUS studios!! Over 644 square feet! Includes; modern bathroom, lots of closet space, full kitchen with granite breakfast bar, and wall to wall carpeting!! Don't miss out on your chance to live in LUXURY!! Your Next Apartment Community Includes: - Complimentary coffee and hot chocolate bar - Heat, Hot Water, AC Included - Media Lounge with 55' 3D television, DVD, surround sound, and High def! - State of the art fitness center with PRECOR equipment, open 7 days a week!! - Gated outdoor parking lot and garage parking available - Landscaped sundeck and outdoor pool - BBQ and grilling patio - 47 SPACIOUS floor plans - Onsite management - 24 hour maintenance - Garage $2,950 crg-143098907


Centre Realty Group - (617) 332-0077 - Info@CentreRealtyGroup.com

---
BOSTON - DORCHESTER - 1 BEDROOM - 1 BATH - This one bedroom is full of Sunny delight because it is facing the South toward the all day sun. It is available within a month for $1862. Bright and Fluffy and sort of Melt in your Mouthish are all words I came up for so you can get a feeling for this one. Included in the rent is heat, hot water a/c and parking....as well as a fantasmagoriful gym and seasonal pools...boooo...and Tennis courts...whatever....but it's the waterfront you are here for. Garage $1,862 crg-151488153


Centre Realty Group - (617) 332-0077 - Info@CentreRealtyGroup.com

---
BOSTON - DORCHESTER - 1 BEDROOM - 1 BATH - With its close proximity to the restaurants and shops of the historic Adams district of Dorchester, Adams Village is the perfect community to call home. Along with nightlife attractions, nearby Ashmont offers easy access to South Station and downtown Boston via the Red Line. One mile from Interstate 93 makes downtown Boston only a five minute journey from Adams Village.COMMUNITY FEATURES:Our spacious floor plans cater to any variety of lifestyle arrangements.Free resident parking available.Extra storage available.Laundry facilities in each building Located along MBTA bus route,Located near Red Line Ashmont station. 24-hour emergency maintenance. APARTMENT FEATURES:Newly renovated kitchens featuring toffee-tone wooden or all white cabinetry w/ new appliances,Spacious floor plans,Wall-to-wall carpeting,Newly renovated bathrooms.Cable/internet ready,Balconies/patios. Laundry - NO PETS - Off street $1,130 crg-153297933


Centre Realty Group - (617) 332-0077 - Info@CentreRealtyGroup.com

---
BOSTON - DORCHESTER - NO FEE - Apartments available now and in near future! Clost to all major transport, great view, and bright sunny layouts. New renvoated apartments! Near to all colleges and universities, Long term, unfurnished studio, ones and two bedroom apartments prices from $900-$1800 acrcl-370406
www.cityleases.com 201-845-7300 - email: bostonapartments@sublet.com

---
BOSTON - DORCHESTER - 1 BEDROOM - 1 BATH - - Complimentary coffee and hot chocolate bar - Heat, Hot Water, AC Included - Media Lounge with 55' 3D television, DVD, surround sound, and High def! - State of the art fitness center with PRECOR equipment, open 7 days a week!! - Gated outdoor parking lot and garage parking available - Landscaped sundeck and outdoor pool - BBQ and grilling patio - 47 SPACIOUS floor plans - Onsite management - 24 hour maintenance - Flexible lease terms! Garage $2,400 crg-143083787


Centre Realty Group - (617) 332-0077 - Info@CentreRealtyGroup.com

---
BOSTON - DORCHESTER - STUDIO - 1 BATH - Apartment Community Includes: - Complimentary coffee and hot chocolate bar - Heat, Hot Water, AC Included - Media Lounge with 55' 3D television, DVD, surround sound, and High def! - State of the art fitness center with PRECOR equipment, open 7 days a week!! - Gated outdoor parking lot and garage parking available - Landscaped sundeck and outdoor pool - BBQ and grilling patio - 47 SPACIOUS floor plans - Onsite management - 24 hour maintenance Cat OK - Available parking Garage $1,895 crg-143084599


Centre Realty Group - (617) 332-0077 - Info@CentreRealtyGroup.com

---
BOSTON - DORCHESTER - 3 BEDROOM - 1 BATH - For more information, go to sublet.com/rent.asp and enter listing id 2418670 or email 2418670@rentalresource.com. Monthly rates are based on 30 day stays. All stays greater than 30 days are welcome and prorated daily rates will apply.The apartments at Watermark Cambridge are equipped with beautiful design features like granite kitchen countertops, luxurious bathrooms and expansive windows. At this beautiful, modern high-rise apartment tower, residents have access to a mezzanine terrace with a garden, a beautiful lobby with museum art and 24 hour concierge services. Watermark Cambridge is located in Kendall Square which has become one of the most exciting places to live with endless options for dining, entertainment, shopping, recreation and more. Property Amenities New building 23 floor Hi-Rise Concierge 24-hour Doorman Business center Fitness center Pets permitted (fee) Magnificent architectural and interior design Constructed with sensitivity to energy consumption and environmental issues, including natural ventilation and extensive natural light Hot tub Collection of flat art from the DeCordova Museum in the Watermark Gallery and throughout the building Mezzanine terrace with garden Clubroom with video conference & caterers kitchen Meeting rooms with 45 LCD screen with surround sound Views of the Charles River and the Boston skyline Zen garden with Wi-Fi Central location - Near MIT (Massachusetts Institute of Technology) and Kendall Square Near sailing, kayaking, running, and biking areas along the Charles RiverApartment Features Washer/Dryer In Unit Granite kitchen countertops Dishwasher in unit Walk-in closets Gourmet kitchens with Shaker-style birch cabinets and tile floors Energy Star GE stainless steel appliances Luxurious bathrooms with Grohe fittings and marble/granite vanity tops Oversized 6 by 9 windows Individually-controlled heat and air conditioningComplimentary High speed internet access Loca - $2,000 acrts-158000532
www.sublet.com - 201-845-7300 - email: bostonapartments@sublet.com

---
BOSTON - DORCHESTER - STUDIO - 1 BATH - Milton/Dorchester Lower Mills Description: Dorchester Lower Mills, home of the Baker Chocolate Factory Apartments, is one of Boston's many historically rich neighborhoods. The renovated mill buildings that now make up the Baker Chocolate Factory Apartments were once an operating chocolate mill and represent a pre-eminent Dorchester landmark. The neighborhood abounds with boutique shops, restaurants, grocery stores, parks and more! Today, Dorchester Lower Mills is an upcoming and thriving community with an eye on the future. Laundry - Pet Friendly - On street $1,720 crg-142870740


Centre Realty Group - (617) 332-0077 - Info@CentreRealtyGroup.com

---
BOSTON - DORCHESTER - NO FEE - 4 BEDROOM - 2 BATH - Great No fee 4 bedroom 2 bathroom apartment in a house near Mass Ave in Dorchester. VIDEO LINK IS HERE http://www.youtube.com/watch?v=TJtWQiQC5fw Cat OK - Available: 05/01/14. $2,399 caa-157999569


Comm. Ave. Associates - (617) 254-APTS - email: caa@commaveassociates.com

---
BOSTON - DORCHESTER - 3 BEDROOM - 1 BATH - t Harbor Point you'll find spacious apartment homes, many with great bayside and city views. Choose from a one, two or three bedroom in a townhouse, garden apartment, or mid-rise building. $2,900 crg-142307724


Centre Realty Group - (617) 332-0077 - Info@CentreRealtyGroup.com

---
BOSTON - DORCHESTER - STUDIO - 1 BATH - With its close proximity to the restaurants and shops of the historic Adams district of Dorchester, Adams Village is the perfect community to call home. Along with nightlife attractions, nearby Ashmont offers easy access to South Station and downtown Boston via the Red Line. One mile from Interstate 93 makes downtown Boston only a five minute journey from Adams Village.COMMUNITY FEATURES:Our spacious floor plans cater to any variety of lifestyle arrangements.Free resident parking available.Extra storage available.Laundry facilities in each building Located along MBTA bus route,Located near Red Line Ashmont station. 24-hour emergency maintenance. APARTMENT FEATURES:Newly renovated kitchens featuring toffee-tone wooden or all white cabinetry w/ new appliances,Spacious floor plans,Wall-to-wall carpeting,Newly renovated bathrooms.Cable/internet ready,Balconies/patios. Laundry - NO PETS - Off street $1,070 crg-153298344


Centre Realty Group - (617) 332-0077 - Info@CentreRealtyGroup.com

---
BOSTON - DORCHESTER - 1/2 FEE - 3 BEDROOM - 1 BATH - Amazing, New 3 bedroom with hardwood and marble floors, beautiful,modern kitchen and bathroom, state-of-the-art, energy efficient hvac, brand new appliances, and laundry in unit!!! Owner requires stable credit history and great references. Call or email to schedule a showing. Laundry in Unit - Pet Negotiable - On street Available: Now. $1,700 crg-156240921


Centre Realty Group - (617) 332-0077 - Info@CentreRealtyGroup.com

---
BOSTON - DORCHESTER - 2 BEDROOM - 1 BATH - Our beautiful community offers hardwood floors, in unit washer/dryer, granite countertops and stainless steel appliances in all our apartments. Our amenities include a fitness room and a lounge that lets you entertain guests in style. We have optional garage parking and storage space. Laundry in Unit - Pet Friendly - Off street $2,000 crg-156387384


Centre Realty Group - (617) 332-0077 - Info@CentreRealtyGroup.com

---
BOSTON - DORCHESTER - NO FEE - 2 BEDROOM - 2 BATH -

Luxury 2 BEDROOM 2 BATHROOM apartments at your finger tips (900+/-SqFt).

Our apartments feature 2 tile baths, dishwasher, garbage disposal, self cleaning oven, frost free refrigerator, wall to wall carpeting professionally cleaned and maintained before you move in!

Our community features 2 swimming pools, brand new state-of-the-art fitness center, 2 tennis courts and FREE no hassle parking - all included in your rent. THAT'S NOT ALL - Harbor Point on ther Bay is happy to welcome Zip car access. In addition, most rents includes gas heat, hot water and air conditioning. Really, what MORE could you ask for

These spacious apartments are available now starting at $2200. This two bedroom apartment is a dream come true. Commute to Boston on time for work or class! We also have 1 bedrooms start at $1850 (including most utilities) and three bedroom townhouses start around $3000 (+utilities).

CALL us for a visit. We have very flexible lease terms. Rents at Harbor Point are determined daily by special software based on availability, move in date and lease term selected. Prices may change without notice.

www.harborpointonthebay.com 617-286-8806 NO PETS - On street hpa-423769



Map Link: http://maps.google.com/maps?f=&hl=&q=+Oyster Bay Road+02125&

Harbor Point on the Bay - 866-960-1445 - harborpointonthebay@cjmanagement.com
---
BOSTON - DORCHESTER - 3 BEDROOM - 1 BATH - Beautiful Renovated 3 Bed in Dorchestor, No Fee, Check the Photos! Right next to JFK/UMASS STOP!!! MUST SEE!!! Brand new!!!! If you are interested please text or call Timmy at 857-205-8528. Thanks! Cat OK - Available: Now. $1,995 caa2-156146530


BrightonApts.com - (617) 783-1400
---
BOSTON - DORCHESTER - 1 BEDROOM - 1 BATH - Milton/Dorchester Lower Mills Description: Dorchester Lower Mills, home of the Baker Chocolate Factory Apartments, is one of Boston's many historically rich neighborhoods. The renovated mill buildings that now make up the Baker Chocolate Factory Apartments were once an operating chocolate mill and represent a pre-eminent Dorchester landmark. The neighborhood abounds with boutique shops, restaurants, grocery stores, parks and more! Today, Dorchester Lower Mills is an upcoming and thriving community with an eye on the future. Laundry - On street $1,660 crg-142058166


Centre Realty Group - (617) 332-0077 - Info@CentreRealtyGroup.com
---
BOSTON - DORCHESTER - NO FEE - 2 BEDROOM - 2 BATH -
Harbor Point on the Bay is Boston's favorite waterfront apartment community sharing a scenic peninsula with neighbors JFK Library and UMASS/Boston, and close to the MBTA Redline.

Harbor Point Community Features
- Convenient access to public transportation (Redline JFK/UMASS, #8, #16 buses)
- Free Outdoor parking, with garage parking available
- Newly renovated fitness facility with the latest Nautilus and Precor equipment and Cardio-Theatre
- HarborWalk, a 38-mile landscaped bike, jog and walking path extending from Boston's South Shore, through Harbor Point, to downtown Boston and onto the North Shore
- Clubhouse Room, overlooking the bay, with full kitchen and available for gatherings and private functions
- Easy highway access to I-90 and I-93
- Two outdoor swimming pools
- Two tennis courts

Apartment Home Features
- High speed internet available in every apartment home
- Energy efficient appliances; including frost-free refrigerator, range, self-cleaning oven, dishwasher and garbage disposal
- Ample closet space, including hall linen closet& coat closet
- Washer/dryer connections (in select apt homes)
- Balconies/patios(in select apt homes)
- Controlled access intercoms with closed circuit television
- Individually controlled heating and air conditioning
- Cable-ready TV in living rooms
- Wall to wall carpeting
- Ceramic tile bathrooms
- Electronic smoke, heat and carbon monoxide detectors

Additional Features
- Laundry care center in every building
- Beautifully landscaped surroundings
- Optional garage parking
- On-site Convenience store
- Controlled access buildings
- Professional on-site management
- 24-hour emergency maintenance service
- 24-hour courtesy patrol officers

One Bedroom Units start at $1850
Two Bedroom Units start at $2250
Three Bedroom Townhomes start at $3100 www.harborpointonthebay.com 866-960-1445 NO PETS - On street hpa-5604182




Map Link: http://maps.google.com/maps?f=&hl=&q=+Oyster Bay Road+02125&

Harbor Point on the Bay - 866-960-1445 - harborpointonthebay@cjmanagement.com
---
BOSTON - DORCHESTER - 3 BEDROOM - 1 BATH - Awesome 3br available in best part of Dorchester! Laundry in unit, close to public transportation, Stop & Shop and Umass Boston, Galivan Blvd. Section 8 Laundry in Unit - Available: Now. $2,000 crg-153575488


Centre Realty Group - (617) 332-0077 - Info@CentreRealtyGroup.com
---
BOSTON - DORCHESTER - 1 BEDROOM - 1 BATH - Heat, Hot Water, A/C Parking, Fitness Center, Tennis Courts, Swimming Pools, Waterfront, Proximity to Boston's Best Beach the Redline and Waterfront Jogging Path $1,750 crg-150604884
Centre Realty Group - (617) 332-0077 - Info@CentreRealtyGroup.com
---
BOSTON - DORCHESTER - 2 BEDROOM - 2 BATH - It includes heat, hot water and a/c. Use of our completely renovated and huge gym and tennis courts. Free parking, 24 hour maintenance and courtesy patrol. Off street $2,450 crg-150604483



Centre Realty Group - (617) 332-0077 - Info@CentreRealtyGroup.com
---
BOSTON - DORCHESTER - 2 BEDROOM - 1 BATH - two br apt for rent in Dorchester, cable ready, close to red line, dish washer, oil heat, gas stove and hot water. big beautiful newly renovated eat in kitchen, new bathroom. De-leaded. Basement Coin Laundry - NO PETS - Available parking On street Available: Now. $1,400 crg-152972173
Centre Realty Group - (617) 332-0077 - Info@CentreRealtyGroup.com
---
BOSTON - DORCHESTER - FULL FEE - 2 BEDROOM - 1 BATH - Don't miss this bright, front facing, top floor condo! Unit features two bedrooms, one full bath, living room with flat-screen included, hardwood floors, in-unit washer/dryer, lots of closet space, and a small roof deck. Eat-in kitchen with stainless steel appliances, dishwasher/disposal, microwave. Easy access to the T, bus, highway, shops, and restaurants. Can come fully furnished. Available September 1st. Pet Negotiable - On street Available: Now. $1,600
Please call Chad for showings @ 617.206.4777 x1 -or- Chad@ArtisanProperties.com
AP-55689233


Artisan Properties - (617) 477-6837 - contact@Artisan-Properties.com
---
BOSTON - DORCHESTER - 2 BEDROOM - 1 BATH - With its close proximity to the restaurants and shops of the historic Adams district of Dorchester, Adams Village is the perfect community to call home. Along with nightlife attractions, nearby Ashmont offers easy access to South Station and downtown Boston via the Red Line. One mile from Interstate 93 makes downtown Boston only a five minute journey from Adams Village.COMMUNITY FEATURES:Our spacious floor plans cater to any variety of lifestyle arrangements.Free resident parking available.Extra storage available.Laundry facilities in each building Located along MBTA bus route,Located near Red Line Ashmont station. 24-hour emergency maintenance. APARTMENT FEATURES:Newly renovated kitchens featuring toffee-tone wooden or all white cabinetry w/ new appliances,Spacious floor plans,Wall-to-wall carpeting,Newly renovated bathrooms.Cable/internet ready,Balconies/patios. Laundry - NO PETS - On street $1,575 crg-149918864


Centre Realty Group - (617) 332-0077 - Info@CentreRealtyGroup.com
---
BOSTON - DORCHESTER - 3 BEDROOM - 1 BATH - Granite Counter tops, stainless steal appliances. Hardwoods throughout. Rear Porch. Yard for you to enjoy. Bathrooms redone, open floor plan. Basement Coin Laundry - NO PETS - Available parking On street Available: Now. $1,900 crg-156937095
Centre Realty Group - (617) 332-0077 - Info@CentreRealtyGroup.com
---
BOSTON - DORCHESTER - 3 BEDROOM - 2 BATH - Included in the rents for most of our one and two bedrooms is heat, hot water, a/c, use of our newly renovated and gorgeous fitness center open 6am-10pm most nights, 2 swimming pools, tennis Courts, parking, 24 hour maintenance and public safety, on property store and restaurant,5-15 minutes walk to JFK/UMass on the redline depending on where on our 50 acre property you live. Want to get a masters degree We are right next to UMass Boston. Want to live less than 3 miles from Longwood Medical Area/ Fenway but be on the same bus line It's Bus 8 and runs right next to our property. The foot / bike /jogging path that runs through the waterfront of our property was just featured in the Boston Globe Sunday Magazine as the 3rd best (of 18) great walks in metropolitan Boston (see bostonharborwalk.com). $3,200 crg-152789113


Centre Realty Group - (617) 332-0077 - Info@CentreRealtyGroup.com
---
BOSTON - DORCHESTER - 1 BEDROOM - 1 BATH - t Harbor Point you'll find spacious apartment homes, many with great bayside and city views. Choose from a one, two or three bedroom in a townhouse, garden apartment, or mid-rise building. $1,575 crg-142127861


Centre Realty Group - (617) 332-0077 - Info@CentreRealtyGroup.com
---
BOSTON - DORCHESTER - 5 BEDROOM - 3 BATH - Huge open lay out with 2 levels of living space (1st floor and ground level duplex). Five spacious bedrooms and 3 fulls bathrooms with Top of the Line finishes. Laundry - Available: 05/01/14. $4,000 crg-156602303
Centre Realty Group - (617) 332-0077 - Info@CentreRealtyGroup.com
---
BOSTON - DORCHESTER - 3 BEDROOM - 1 BATH -







ID: 3524328

- Available: 09/01/14. $2,700 bra-158043141


Boston Realty Advisors - (617) 375-7900/(888) 492-7773 - email contact@bradvisors.com
---
BOSTON - DORCHESTER - 2 BEDROOM - 1 BATH - Milton/Dorchester Lower Mills Description: Dorchester Lower Mills, home of the Baker Chocolate Factory Apartments, is one of Boston's many historically rich neighborhoods. The renovated mill buildings that now make up the Baker Chocolate Factory Apartments were once an operating chocolate mill and represent a pre-eminent Dorchester landmark. The neighborhood abounds with boutique shops, restaurants, grocery stores, parks and more! Today, Dorchester Lower Mills is an upcoming and thriving community with an eye on the future. Laundry - Pet Friendly - On street $2,150 crg-142870741


Centre Realty Group - (617) 332-0077 - Info@CentreRealtyGroup.com
---
BOSTON - DORCHESTER - 2 BEDROOM - 1.5 BATH - Milton/Dorchester Lower Mills Description: Dorchester Lower Mills, home of the Baker Chocolate Factory Apartments, is one of Boston's many historically rich neighborhoods. The renovated mill buildings that now make up the Baker Chocolate Factory Apartments were once an operating chocolate mill and represent a pre-eminent Dorchester landmark. The neighborhood abounds with boutique shops, restaurants, grocery stores, parks and more! Today, Dorchester Lower Mills is an upcoming and thriving community with an eye on the future. Laundry - Pet Friendly - On street $2,100 crg-153200219


Centre Realty Group - (617) 332-0077 - Info@CentreRealtyGroup.com
---
BOSTON - DORCHESTER - 3 BEDROOM - crg-156075222


Centre Realty Group - (617) 332-0077 - Info@CentreRealtyGroup.com
---
BOSTON - DORCHESTER - NO FEE - Amazing City and Ocean views Available!
Please Contact our Office Today to Make an Appointment!
2012 Income Guidelines for affordable Housing

Qualify by bedroom size:
1.) Minimum incomes by bedroom size:
1 Bedroom: $1325 ($40,769) - Available Now
2 Bedroom: $1515 ($46,923) - Available Now
3 Bedroom: $1704 ($52,308) - None Available

2.) Maximum Incomes by Number of People to Reside in Household:
Federal 2011 Income limits for Boston Metro Area. Number of Person in Family 75%
Household size: 1 ($51,325)
Household size: 2 ($58,675)
Household size: 3 ($66,000)
Household size: 4 ($73,350)
Household size: 5 ($79,225)
Household size: 6 ($85,075)

Maximum affordable rent represents the total gross rent: tenant-paid utilities shall be deducted in accordance with the utility allowance table to establish the contract re. - tpcp-143006697
The Peninsula - (617) 436-0005, leasing@peninsula-apts.com
---
BOSTON - DORCHESTER - 3 BEDROOM - 1 BATH - Granite Counter tops, stainless steal appliances. Hardwoods throughout. Rear Porch. Yard for you to enjoy. Basement Coin Laundry - NO PETS - Available parking On street Available: Now. $1,858 crg-155768889
Centre Realty Group - (617) 332-0077 - Info@CentreRealtyGroup.com