---
BOSTON - SOUTH BOSTON - NO FEE -
Live by the sea at The Peninsula! You'll love our luxury waterside apartment homes with fantastic views. The Peninsula is located near the John F. Kennedy Library, the University of Massachusetts and is walking distance to the UMASS/Redline T stop.

The Peninsula features many apartments with water and city views, a combination of studio, one bedroom, one bedroom w/den, two bedroom, two bedroom w/den and three bedroom apartment homes.

Amenities at The Peninsula include a state-of-the-art fitness center, with the latest Precor and Nautilus equipment, community room, and electronic media lounge. For outside fun, The Peninsula is adjacent to HarborWalk, a 38-mile jog and bike trail that leads into Boston and beyond, or walk to local beaches or rent your favorite seacraft at the UMASS boathouse.

The Peninsula has easy access to Downtown Boston and major metropolitan highways including Routes 93 (the southeast expressway), I-90 (Mass Turnpike), I-95 and Route 128.


Not ready to move Be sure to check back with us in Spring '09 when we open Phase II of The Peninsula.



APARTMENT HOME FEATURES

Designer kitchens w/ maple cabinets and granite breakfast bars
Walk-in closets
Spectacular harbor and city skyline views
Ceramic tile bathrooms
Central heat and air conditioning both available year round.
High speed internet
RESIDENT SERVICES:

Drycleaning, laundry pick-up and delivery
Package acceptance service
Credit cards accepted
24-hour, hi-tech web on-line service requests
Social events and activities
The sizes range from studio, one bedroom, one bedroom w/ a den, two bedroom, two bedroom w/ a den and three bedroom. Prices start around $1400.00

COMMUNITY FEATURES & AMENITIES:

State-of-the-art fitness center
Hi-tech electronic media lounge
Swimming pool and landscaped sundeck
Community Room
Bike storage
Garage parking w/ electronic controlled access
Video monitored and controlled access building
On-site professional management with 24 hour on-call emergency service
tpcp-1557481


Map Link: http://us.rd.yahoo.com/maps/home/input/*-http://maps.yahoo.com/py/maps.py?BFcat=&Pyt=&addr=+401+Mount Vernon Street&csz=+02127&

The Peninsula - (617) 436-0005, leasing@peninsula-apts.com

---
BOSTON - SOUTH BOSTON - NO FEE -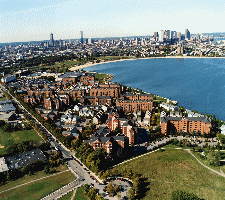 Harbor Point on the Bay
Welcome home to Harbor Point on the Bay, located next to JFK Library and UMASS/Boston. At Harbor Point you'll find modern spacious apartment homes, many with great bayside and city views.

Harbor Point offers the best of city living without the hassles, providing free outdoor parking, with garage parking available, and convenient access to public transportation (Redline JFK/UMASS).
When you visit, be sure to check out our spectacular fitness facility with the latest Nautilus weight and Precor cardio equipment overlooking the bay.

Prefer your exercise outdoors We are located on HarborWalk, a 38-mile landscaped bike, jog and walking path that goes through downtown Boston and beyond. Or enjoy your play in one of our two swimming pools or two tennis courts.


Floorplans:
1 bedrooms: $1700-$1850 per month.
2 bedrooms 1 bathrooms: $2100-$2300 per month.
2 bedrooms 2 bathrooms: $2200-$2700 per month.
2 bedroom Townhouses: $2100-$4300 per month.
3 bedroom: from $3200-$3200 per month.

We offer flexible lease terms, including short-term furnished units. Most of our rents include heat, hot water, and A/C.
Hours: Monday, Tuesday, Thursday 10-6, Wednesday 9-7, Thursday, Friday 9-5
hp-13011



Map Link: http://us.rd.yahoo.com/maps/home/input/*-http://maps.yahoo.com/py/maps.py?BFcat=&Pyt=&addr=+24+Oyster Bay Rd&csz=+02127&

Click to learn more, Harbor Point on the Bay or call 866-960-1445 - harborpointonthebay@cjmanagement.com Look forward to seeing you soon.

---
BOSTON - SOUTH BOSTON - FULL FEE - 3 BEDROOM - 1 BATH - Great Modern apartment, in a well kept, professionally managed building. Steps from franklin square and all of the South End's great dining! Laundry in building, dishwasher, and lots of sunlight! Available: Now. $3,200 kelre-12070975


Keliher Real Estate - (617) 267-0100 - Email: info@keliherrealestate.com

---
BOSTON - SOUTH BOSTON - 2 BEDROOM - 1 BATH - Incredible 2 equal sized bedrooms with an open kitchen-2 spacious bedrooms and equal sized!!-Open layout-close to the financial district-Laundry in the basement -also close to the red line or bus routes to downtown Available: 05/01/14. $1,850
Call me at 6176102840 for a showing today
onesho-157962983



oneshowapartments.com - (617) 208-2100 - email: info@oneshowapartments.com

---
BOSTON - SOUTH BOSTON - 1/2 FEE - 1 BEDROOM - 1 BATH - At Carson Tower you can choose a Boston skyline or waterfront view. Our one, two and three bedroom apartment homes offer spacious floorplans . Our apartments feature- kitchens with oak or cherry cabinets, some include granite countertops and all black designer appliances including a built-in microwave. Upgraded baths with granite counter tops and new cabinets. Every apartment provides plenty of storage and open living space. Plus, there is a fitness center,business center, garage and lots parking options. Across from Carson Beach, and all utilities included. Laundry - Cat OK - Available: Now. $1,910 crg-155840396


Centre Realty Group - (617) 332-0077 - Info@CentreRealtyGroup.com

---
BOSTON - SOUTH BOSTON - 3 BEDROOM - 1 BATH - NEWLY RENOVATED 3 BED IN SOUTHIE! GREAT PRICE FOR AN AWESOME APT!!!Amazing location just seconds to the T, grocery stores, restaurants and everything you need!-Spacious bedrooms with ample closet space-Hardwood floors throughout-Sun filled living room -Fully renovated eat in kitchen-Cable & internet ready -Minutes to T Available: 05/01/14. $2,700
Call me at 6177560830 for a showing today
bbp-157965221



BackBayPads.com - (617) 236-4048, info@backbaypads.com

---
BOSTON - SOUTH BOSTON - NO FEE - partments available now and in near future! Clost to all major transport, great view, and bright sunny layouts. New renvoated apartments! Near to all colleges and universities, Long term, unfurnished prices from $950-$2200 acrcl-370440
www.cityleases.com 201-845-7300 - email: bostonapartments@sublet.com

---
BOSTON - SOUTH BOSTON - 4 BEDROOM - 2 BATH - GORGEOUS NEWLY RENOVATED 3 BED ON THE EAST SIDEConveniently located just minutes to the T, grocery stores, restaurants and everything you need!Open sun filled living room Cable & internet ready Modern kitchen with granite counters & stainless steel appliancesHardwood floors throughoutSpacious bedrooms with ample closet spaceResident street parkingIn unit laundryCentral AC/heatRear porchMinutes to T Available: 09/01/14. $4,200
Call me at 6177560830 for a showing today
bbp-157962539



BackBayPads.com - (617) 236-4048, info@backbaypads.com

---
BOSTON - SOUTH BOSTON - 2 BEDROOM - 2 BATH - Great 2 bed, 2 bath unit with gorgeous open floor plan and gleaming hardwoods. Large bedrooms and a porch off the back. Laundry is located in the basement. Modern kitchen and bathrooms. Pet Negotiable - Available parking $1,600 glre-6688821
Greenline Realty - (617) 731-5434 - Email contact@greenlinerealty.net

---
BOSTON - SOUTH BOSTON - 1/2 FEE - 1 BEDROOM - 1 BATH - At Carson Tower you can choose a Boston skyline or waterfront view. Our one, two and three bedroom apartment homes offer spacious floorplans . Our apartments feature- kitchens with oak or cherry cabinets, some include granite countertops and all black designer appliances including a built-in microwave. Upgraded baths with granite counter tops and new cabinets. Every apartment provides plenty of storage and open living space. Plus, there is a fitness center,business center, garage and lots parking options. Across from Carson Beach, and all utilities included. Laundry - Cat OK - Available: Now. $1,975 crg-155840397


Centre Realty Group - (617) 332-0077 - Info@CentreRealtyGroup.com

---
BOSTON - SOUTH BOSTON - 2 BEDROOM - 2 BATH - -New 2 Bedroom on West Broadway in South Boston-2 Bathrooms-Near Broadway Red Line T Station-Seconds to Many Amazing Shops, Bars, and Restaurants! Available: Now. $3,975
Call me for a showing today!6176510059
onesho-157967150



oneshowapartments.com - (617) 208-2100 - email: info@oneshowapartments.com

---
BOSTON - SOUTH BOSTON - 1 BEDROOM - 1 BATH - NEWLY RENOAVTED STUDIO IN SOUTH BOSTONConveniently located just minutes to the T, grocery stores, restaurants and everything you need!Open sun filled living room Electric fireplaceModern kitchen with granite countersIn unit laundryFree resident street parkingMinutes to the T & numerous bus routesWant to set an appointment? Not quite what you're looking for? Want to see more options? Please contact Nicole @nicoley@jacobrealty.com Available: Now. $1,450
Please call Nicole directly at 617-756-0830 today to set up a showing.
jreinc-157964793



Jacob Realty - (617) 236-4048 - Email: info@backbaypads.com

---
BOSTON - SOUTH BOSTON - 2 BEDROOM - 1 BATH - MODERN 2 BED CONDO WITH GARAGE PARKING INCLUDED! Conveniently located just minutes to the T, grocery stores, restaurants and everything you need!Open sun filled living room Gleaming hardwood floors throughoutModern kitchen with granite counters and stainless steel appliancesSpacious bedrooms with ample closet spaceCable & internet readyIn unit laundryCentral AC/heatCommon roof deckMinutes to TWant to set an appointment? Not quite what you're looking for? Want to see more options? Please contact Nicole @nicoley@jacobrealty.com Available: 08/01/14. $2,600
Call me at 6177560830 for a showing today
bbp-157965228



BackBayPads.com - (617) 236-4048, info@backbaypads.com

---
BOSTON - SOUTH BOSTON - 2 BEDROOM - 1 BATH - Well Kept, Cheap 2 Bed off Old Colony Ave in Southie.Available September 1.Features:- Newer Carpeting and Counters- Living Room- 2 Good Sized Bedrooms- Laundry in Building- Street ParkingArea Amenities:Local Restaurants and Shops, downtown Boston and the financial district, Shenannigans, the Marine Park, Boston Beer Garden, Andrew and Broadway Red line T stations, Carson beach, parks, and more!A 2 Bed in Southie this cheap won't last! Act now! Email, call or text me directly for a free showing of this unit and more. I have access to the largest apartment database in New England and can help you find your dream home anywhere in the Greater Boston area. If you are serious about renting then I am serious about helping you. Available: 09/01/14. $1,700

rmu-157963443



RentMyUnit.com - (617) 208-2188 - Email: info@rentmyunit.com

---
BOSTON - SOUTH BOSTON - FULL FEE - 2 BEDROOM - 1 BATH - This two bedroom apartment features a living room, galley kitchen with dishwasher and disposal, and hardwood floors. Laundry on-site. Plenty of on-street parking. Less than a two minute walk to bus #5, #7 that servikce to Andrew T station. NO PETS - On street $2,400 gca-153453286
Rental Beast - 1-888-244-6696 or 617-623-5700 - email: Info@RentalBeast.com

---
BOSTON - SOUTH BOSTON - 2 BEDROOM - 2 BATH - Amazing 2 bed 2 bath In South Boston right next to the Red line and West BroadwayHeat and hot water included Gourmet kitchen with granite counter tops and all stainless steel appliancesHuge bedrooms with lots of closet space and great views Open living room with hardwood floors and lots of natural light Laundry in the unit Parking available Roof Deck Feel free to call, text or email anytime (617) 999-7474 ??????????? Bohenko@nextgenrealty.com Available: Now. $3,975
Call me at 6179997474 for a showing today
nr-157959819



NextGen Realty - (617) 208-2100

---
BOSTON - SOUTH BOSTON - NO FEE - 4 BEDROOM - 2 BATH - Beautiful Newly Renovated 4 bed 2 bath Duplex in South Boston East Side available 11/15 - 12/1 or earlier Beds: 4 Baths: 2 Rent: $3400 Date Avail: November 15th or earlier Rent Includes: Located on Brewster St., South Boston Enjoy the outdoor patio and the summer time and location only 2 blocks to the Beach! Close to Public Transportation! Call Natalie Sacco Olde Forge Realty 617 240 1709 NO PETS - Available: Now. $3,400 ofre-152398726


Olde Forge Realty - (617) 227-6600

---
BOSTON - SOUTH BOSTON - 2 BEDROOM SPLIT - 1 BATH - BREATH-TAKING 2 BEDROOM AVAILABLE!-Living room-Dining room-Laundry in basement-Outside deck-Full kitchen!-Dishwasher/disposal-Hardwood floors-Great closet space Available: Now. $1,800
Call me for a showing today!6178035000
bp-157998625



Call Boardwalk Properties (617)-566-5333 OR (617) 445-2200

---
BOSTON - SOUTH BOSTON - 2 BEDROOM - 1 BATH - Sunny, top floor unit with open floor plan. Hardwood floors throughout, granite counter tops, stainless steel applicances, jetted tub, and generous closet space. Two private decks! One off living/dining area and other on roof with water views. Private storage and free washer/dryer in basement. BRAND NEW neutral paint and energy efficient windows (not shown in pictures). Laundry - Cat OK - Available: Now. $2,200 crg-152263011


Centre Realty Group - (617) 332-0077 - Info@CentreRealtyGroup.com

---
BOSTON - SOUTH BOSTON - FEE NEGOTIABLE - 1 BEDROOM - W. Broadway steps to the Red Line T, Seaport District, South End and Financial District in one of Boston's most rapidly developing neighborhoods. This bright and spacious 742 sq. foot One Bedroom in full-service smoke-free concierge building has an open floor plan, large living room with bay window and floor-to-ceiling windows, custom kitchen with granite counters, stainless steel appliances and large pantry, custom blinds, bedroom with a deluxe 7x7 walk in closet. Building features: Concierge services, On-Site Management, Clubhouse, On-Site Maintenance, On-Site Laundry, Free Fitness Center, Storage Space(s), Residents Lounge, Rental Garage Parking. Partial Broker Fee. $2,198 brn-13364957



Boston Realty Net (617) 267-2340 - E-mail: info@bostonrealtynet.com

---
BOSTON - SOUTH BOSTON - 2 BEDROOM - 1 BATH - Beautiful South Boston 2 Bed by Andrew Square and the Red Line!-Spacious Rooms with Big Closets-Crown Molding-Modern Kitchen with Appliances-Gleaming Hardwood Floors-Easy Access to the BeachCALL ME NOW TO SEE THIS MAGNIFICENT PLACE FOR YOURSELF! Available: 05/01/14. $2,200
Call me at 6178669681 for a showing today
onesho-157967130



oneshowapartments.com - (617) 208-2100 - email: info@oneshowapartments.com

---
BOSTON - SOUTH BOSTON - 1/2 FEE - 2 BEDROOM - 1 BATH - Great one bed in a large building with many units to choose from. 1 beds starting at $1400 and 2 beds starting at $1685. All Utilities Included! Laundry - Available parking Off street Available: Now. $1,700 glre-6288169


Greenline Realty - (617) 731-5434 - Email contact@greenlinerealty.net

---
BOSTON - SOUTH BOSTON - 3 BEDROOM - 1 BATH - Great Southie location!!!2 blocks north restaurants and shopping, 5 blocks south your at the beach!Sunny spacious 3 Bedroom, 1 bath, modern and clean unit, great open, Living Room and Kitchen, with nice Bath.Wall to wall in Bedrooms. Close to transportation. Available: Now. $2,500
Call me for a showing today!6175964333
onesho-157922414
oneshowapartments.com - (617) 208-2100 - email: info@oneshowapartments.com

---
BOSTON - SOUTH BOSTON - 2 BEDROOM - 1 BATH - Gorgeous Southie East Side 2 Bed right by the Beach!-Heat and Hot Water Included-42 inch TV Included-Modern Kitchen with Granite Counters and Stainless Steel Appliances-Gleaming Hardwood Floors-Open Layout with Spacious Rooms-Laundry in BasementCALL ME NOW TO SEE THIS FABULOUS PLACE FOR YOURSELF! Available: 05/01/14. $2,800
Call me at 6178669681 for a showing today
onesho-157997285



oneshowapartments.com - (617) 208-2100 - email: info@oneshowapartments.com

---
BOSTON - SOUTH BOSTON - 3 BEDROOM - 1 BATH - Very spacious 3 bedroom in South Boston!-Located on Story Street-3 bed/1 bath-Living room-Dining room-Laundry in basement-Gas heat-Dishwasher-Disposal-Open living room/kitchen-Recessed lighting Available: Now. $2,500
Call me for a showing today!6178035000
bp-157997758



Call Boardwalk Properties (617)-566-5333 OR (617) 445-2200

---
BOSTON - SOUTH BOSTON - 2 BEDROOM - 2.5 BATH - Has to be one of the best apartments in Boston! Bright, sunny, unique, beautiful 2 bedroom, 2.5 bathroom apartment for rent in South Boston. If you are looking for stunning character, this is for you. Includes hand carved arches and a 20 foot tall stain glass in your living room. Spacious open floor plan in a secured elevator building that includes 2 floors of living space, a private deck, and a washer and dryer in unit. Also includes 1 parking spot and is located less than one block from the Broadway T Station, Stephi's, The Franklin, Social Wine, etc... Laundry in Unit - Cat OK - 1 parking Off street Available: Now. $3,750 crg-153372804


Centre Realty Group - (617) 332-0077 - Info@CentreRealtyGroup.com

---
BOSTON - SOUTH BOSTON - 4 BEDROOM - 2 BATH - The Best 4 Bedroom 2 Bath unit in the Neighborhood Hands Down!! European style Kitchen with High-End Countertops, Stainless Steel Appliances, Hardwood Floors, Central A/C, Deck, Laundry in Unit, minutes to Red Line (JFK/UMASS) and minutes to SOUTH BOSTON!Why Pay Southie Prices when you are a cheap cab ride away!Call Juliano for Showings! Available: 09/01/14. $3,600
To schedule a showing please call Juliano directly at 617-981-9463
nr-157965263



NextGen Realty - (617) 208-2100

---
BOSTON - SOUTH BOSTON - FEE NEGOTIABLE - 4 BEDROOM - 2.5 BATH - This four bedroom apartment features a living room, dining room, kitchen with dishwasher and disposal, and hardwood floors. There is a washer and a dryer in the apartment. Outside is a backyard, a front porch and it has plenty of on-street parking. It is only a five minute walk to Broadway T station on the Red Line. This apartment is deleaded. Pet Friendly - On street $4,000 gca-153453285
Rental Beast - 1-888-244-6696 or 617-623-5700 - email: Info@RentalBeast.com

---
BOSTON - SOUTH BOSTON - 2 BEDROOM - 1 BATH - Large unit on first floor with 2 beds and 2 baths Available: Now. $1,600
Call or text Alex directly at 617-922-3511
glre-6688678
Greenline Realty - (617) 731-5434 - Email contact@greenlinerealty.net

---
BOSTON - SOUTH BOSTON - 2 BEDROOM - 1 BATH - Beautiful 2bedroom in newly renovated building on Dorchester st!Come see this beatuy avaialble for 8/1!Features:-2 spacious bedrooms-new granite and s.s appliance in the eat in kitchen-garage parking for 1 car-common roof deck with grill for summer fun-central air-laundry in unit-minutes from Andrew square and beachesCall for a showing today! Available: 08/01/14. $2,600
Call me for a showing today!617-913-2730
nr-157999559



NextGen Realty - (617) 208-2100

---
BOSTON - SOUTH BOSTON - 2 BEDROOM - 1 BATH - 2 bedroom 1 Bath.Updated kitchen and Bath.Large Bedroom and Living Area.Laundry in the Building.Great Location Near T.Shops and Restaurants are close. Available: 05/01/14. $1,850
Call me for a showing today!6175801464
bp-157922884


Call Boardwalk Properties (617)-566-5333 OR (617) 445-2200

---
BOSTON - SOUTH BOSTON - 1 BEDROOM - 1 BATH - Amazing 1 Bed 1 Bath!Large living area and Bedrooms.Eat-in Kitchen.Great Location. Near T! Available: 09/01/14. $1,350
Call me for a showing today!6175801464
bp-157921985


Call Boardwalk Properties (617)-566-5333 OR (617) 445-2200

---
BOSTON - SOUTH BOSTON - 2 BEDROOM - 2 BATH - Breath-Taking 2 Bed / 2 Bath Found in South Boston - WILL NOT LAST!Spectacular apartment with Excellent amenities and located in a Great area, this has everything you were looking for! Key Components Include:Fully Equipped KitchenStainless Steel AppliancesOpen Living/Dining RoomSpacious BedroomsBrand New BathroomCentral Air and HeatHardwood FloorsLaundry Hook-Ups Fitness CenterOutdoor CourtyardGarage Parking AvailableBe the first to see this apartment and the one to snag it! Fantastic layout with everything you ever wanted, this could all be yours by just a simple phone call! For exceptional and fast service, be sure to call Kevin Garraway! He won't stop looking until he finds you a place to stay! Pricing, Specials, and Availability change weekly. Must call 24 hours in advance to set up an appointment. Available: 06/01/14. $3,695
Call 6179809287 for a showing today!
bp-157957555



Call Boardwalk Properties (617)-566-5333 OR (617) 445-2200

---
BOSTON - SOUTH BOSTON - 1 BEDROOM - 1 BATH - Alluring 1 Bedroom Apartment Discovered in South Boston!There is very little this apartment lacks! A Modern Open Layout, this apartment contains breath-taking features and amazing fixtures that will cause your jaw to drop!- Fully Applianced Kitchen- Stainless Steel Appliances- Open Living/Dining Room- Spacious Bedroom Size- Brand New Bathroom- Hardwood Floors- Washer Available: Now. $2,995
Call 6179809287 for a showing today!
bp-157957558


Call Boardwalk Properties (617)-566-5333 OR (617) 445-2200

---
BOSTON - SOUTH BOSTON - 1 BEDROOM - 1 BATH - Beautiful one bedroom, one bathroom unit in a brand new state of the art building. A short walk from downtown Boston, located in one of the City's most exciting up-and-coming neighborhoods. Engineered for efficiency, comfort and style. Amenities include a 24-hour fitness room, cable/internet ready wiring, trash & recycling on every floor, underground parking, common areas with WiFi and TV, 24 hour emergency maintenance response, oversized closet space, bicycle storage areas, private outdoor courtyards and award winning management. Pet Friendly - Available parking Garage Available: Now. $2,685 BPLRE-6644065


Boston's Luxury Properties - (617) 670-1111 - jason@blpre.com

---
BOSTON - SOUTH BOSTON - 1 BEDROOM - 1 BATH - LUXURY and Spacious 1 Bedroom on the West Side **Pet OK-Large 1 bedroom with lot of closets space-1Amazing full Bathroom with standing shower-Eat in the kitchen with Dishwasher, Disposal, microwave, Gas stove/oven, and refrigerator-Huge living room and Nice Dining room-Washer and dryer hook-Ups-Central A/C-Outdoor Courtyard, Gym, Bike Storage, Common Roof DeckArea Amenities: Local Restaurants and Shops, downtown Boston and the financial district, Shenannigans, the Marine Park, Boston Beer Garden, Andrew and Broadway Red line T stations, Carson beach, parks, and more!Location**on W 2nd St**Prices and availabilities subject to changeCall me DIRECTLY (8am-12am) 7 days a week and I will help you to get this apartment. Available: Now. $2,995
Call me for a showing today!6176506408
jreinc-157925137


Jacob Realty - (617) 236-4048 - Email: info@backbaypads.com

---
BOSTON - SOUTH BOSTON - 1 BEDROOM - Cat OK - $2,105 sre-12132949


Shilalis Real Estate - 617-393-3458 - email: info@shilalis.com

---
BOSTON - SOUTH BOSTON - 2 BEDROOM - 1 BATH - GORGEOUS 2 BEDROOM IN SOUTH BOSTON-Located on Lennon Ct.-2 bed/1 bath-Living room-Laundry in basement-Hardwood floors-Dishwasher-Galley kitchen-Newly renovated kitchen-Extra storage *RENT INCLUDES HEAT, HOT WATER, WALL MOUNTED HD SONY 42"! Available: 05/01/14. $2,800
Call me for a showing today!6178035000
rmu-157963893



RentMyUnit.com - (617) 208-2188 - Email: info@rentmyunit.com

---
BOSTON - SOUTH BOSTON - 3 BEDROOM - 1 BATH - Located off of Columbia Road, this newly renovated 3 bed is just seconds to the Red Line! Features Include: *Eat-In Kitchen with Granite Countertops *Gleaming Hardwood Floors *Modern Tiled Bath *Outdoor Patio *Lots of Natural Light Call me anytime for more information or to schedule a showing! Available: 09/01/14. $2,700
Call me for a showing today! Ask for Chris 617-943-8489
nr-157999982



NextGen Realty - (617) 208-2100

---
BOSTON - SOUTH BOSTON - 2 BEDROOM - 1 BATH - Great 2 bed 1 bath, near the beach and Red line completely remolded Beautiful kitchen with dishwasher, disposal, microwave, gas stove and refrigerator2 large bedrooms with hardwood floors and closet space 1 Bathroom New vanity Living room and dining room both with hardwood and great natural light Feel free to call, text or email any time (617) 999-7474 Available: 05/01/14. $2,200
Call me at 6179997474 for a showing today
onesho-157999071



oneshowapartments.com - (617) 208-2100 - email: info@oneshowapartments.com

---
BOSTON - SOUTH BOSTON - 3 BEDROOM - 1 BATH - Dorchester/St Margaret street- Spacious 3 bed/1bath- W/D in unitGleaming hardwood floorsspacious roomsEat-in KitchenStainless steel appliancesGranite countersCovered rear porchequal size bedroomsin unit washer and dryerGreat unit, a must see!Call, text or e mail Marie to schedule a showing or for more information! Available: 05/01/14. $2,500
Call me at 6179902316 for a showing today
bbp-157997240



BackBayPads.com - (617) 236-4048, info@backbaypads.com

---
BOSTON - SOUTH BOSTON - 1 BEDROOM - 1 BATH - ***JUST RIGHT!!!*** 1 bed 1 bath West 9th Ave ~ South BostonThis apartment has a large bedroom!! a nice living room with and open concept kitchen/living dining area. Clean bathroom and back stairs with common space. Lovely space with convenient access to Broadway and Andrew Square stops.Call or Text Me Directly anytime Day or Night! My number is above. I will promptly respond and answer any and all questions you may have. Not what you were looking for? No Problem!! we have the largest leasing Database in New England!! w/ over 120,000 listings we'll surely be able to find the perfect place for you! Call today!! Available: 09/01/14. $1,350
Call me @6178217534 for a showing today!
bbp-157996804



BackBayPads.com - (617) 236-4048, info@backbaypads.com

---
BOSTON - SOUTH BOSTON - 2 BEDROOM - 1 BATH - Completely Renovated 2 bed on the West Side! Hardwood floorsSun filled modern apartmentSpacious bedroomsAmple closet spaceHuge newly tiled bathroomOpen kitchen Dishwasher & disposalLaundry in buildingMinutes to T Available: 05/01/14. $1,850
Please call Nicole directly at 617-756-0830 today to set up a showing.
jreinc-157964802



Jacob Realty - (617) 236-4048 - Email: info@backbaypads.com

---
BOSTON - SOUTH BOSTON - 2 BEDROOM - 2 BATH - Beautiful two bedroom, one bathroom unit in a brand new state of the art building. A short walk from downtown Boston, located in one of the City's most exciting up-and-coming neighborhoods. Engineered for efficiency, comfort and style. Amenities include a 24-hour fitness room, cable/internet ready wiring, trash & recycling on every floor, underground parking, common areas with WiFi and TV, 24 hour emergency maintenance response, oversized closet space, bicycle storage areas, private outdoor courtyards and award winning management. Pet Friendly - Available parking Garage Available: Now. $3,900 BPLRE-6644070


Boston's Luxury Properties - (617) 670-1111 - jason@blpre.com

---
BOSTON - SOUTH BOSTON - 4 BEDROOM - 1 BATH - -West Side 4 Bedroom -Updated with Granite Countertops and Stainless Steel Appliances-Hardwood Floors-Rear Porch Available: 06/01/14. $3,700
Call me for a showing today!6176510059
onesho-157968188



oneshowapartments.com - (617) 208-2100 - email: info@oneshowapartments.com

---
BOSTON - SOUTH BOSTON - NO FEE - STUDIO - 1 BATH - Call David Mead Leasing/Relocation Specialist Features:- loft Style Living- Brick and Beam Construction Exposed- Elevator Access- Covered Garage Parking- Roof Deck with Expansive views- Gym with Bike Storage- Outdoor Courtyard- Downtown, T, Bus, Shops, Park, Renovation- Elegance and Serenity meets Devined Revined - Perfection Looks This Good- Finishes Galore- High Gloss Hardwood- Stainless Steel- New/Bright Bath- Open Floor Plan- Flexible availability- Complete renovation- Call David Mead Leasing/Relocation Specialist Available: Now. $2,100
Call me for a showing today!Call 617-775-0573
nr-157958499


NextGen Realty - (617) 208-2100

---
BOSTON - SOUTH BOSTON - 1 BEDROOM - 1 BATH - Classic 1 bedroom 1 Bath.Updated kitchen and Bath.Large Bedroom and Living Area.Laundry in the Building.Great Location Near T.Shops and Restaurants are close. Available: 06/01/14. $1,775
Call me for a showing today!6175801464
bp-157957063



Call Boardwalk Properties (617)-566-5333 OR (617) 445-2200

---
BOSTON - SOUTH BOSTON - 4 BEDROOM - 2 BATH - This is an AMAZING 4 bed 2 bath apartment situated on SAINT MARGARET'S STREET that features a modern stainless steel kitchen, gleaming hardwood floors, sunny and bright windows, great closet space, laundry in the unit, 2 modern bathrooms, good size living room, and is minutes to UMASS-BOSTON, the RED LINE, and other area amenities!! Give me a call, September is right around the corner!! Available: 09/01/14. $3,600
Call 6179809287 for a showing today!
bp-157957556



Call Boardwalk Properties (617)-566-5333 OR (617) 445-2200

---
BOSTON - SOUTH BOSTON - STUDIO - 1 BATH - Beautiful studio, one bathroom unit in a brand new state of the art building. A short walk from downtown Boston, located in one of the City's most exciting up-and-coming neighborhoods. Engineered for efficiency, comfort and style. Amenities include a 24-hour fitness room, cable/internet ready wiring, trash & recycling on every floor, underground parking, common areas with WiFi and TV, 24 hour emergency maintenance response, oversized closet space, bicycle storage areas, private outdoor courtyards and award winning management. Pet Friendly - Available parking Garage Available: Now. $2,134 BPLRE-6644069


Boston's Luxury Properties - (617) 670-1111 - jason@blpre.com

---
BOSTON - SOUTH BOSTON - 2 BEDROOM - 2 BATH - THIS IS AN EXQUISITELY DECORATED 2 BED 2 BATH APARTMENT SITUATED ON THE 700 BLOCK OF DORCHESTER AVENUE. THIS UNIT FEATURES A MODERN STAINLESS STEEL KITCHEN COMPLETE WITH STAINLESS STEEL APPLIANCES, GRANITE COUNTERS, GLEAMING HARDWOOD FLOORS, AWESOME COLOR SCHEMES THROUGHOUT, CENTRAL A/C, LAUNDRY IN THE UNIT, AND SO MUCH MORE!!! CALL ME, THIS APARTMENT IS SOMETHING TO SEE!! Available: 09/01/14. $2,500
Call 6179809287 for a showing today!
bp-157957554



Call Boardwalk Properties (617)-566-5333 OR (617) 445-2200

---
BOSTON - SOUTH BOSTON - NO FEE - 1 BEDROOM - 1 BATH - Stop Looking you are home NOW! Luxury 1 bedroom apartments at your finger tips (700+/-Sq Ft). Our apartments feature tile baths, dishwasher, disposal, self cleaning oven, frost free refrigerator wall to wall carpeting and also professionally cleaned and maintained before you move in. 2 swimming pools, fitness center and cardiovascular center are all included in your rent. Free no hassle parking with Zip Car access. Rent includes gas heat, hot water and air conditioning this spacious apartment is available now starting at $1800 per month. *Rent includes HEAT, HOT WATER * Garbage Disposal, Dishwasher, Frost Free Refrigerator *Free Parking *Free Central Air Conditioning *Walk to the T (JFK/UMASS stop on RED LINE) *Clubhouse with fitness center *Swimming Pools *Tennis Courts *Six acre waterfront park *Oak Kitchen cabinets *Laundry Facilities *W/D connections available in some apartments *Ceramic tile baths *High speed Internet. This one bedroom apartment is a dream come true. Commute to Boston on time for work or class! Harbor Point also has 2 bedrooms/2 baths starting at $2250 including utilities and three bedroom apartments starting around $3000+utilities. We have very flexible lease terms. CALL us for a visit Rents at Harbor Point are determined daily by special software based on availability, move in date and lease term selected. Prices may change without notice. www.harborpointonthebay.com 866-960-1445 hpa-1109517



Map Link: http://maps.google.com/maps?f=&hl=&q=+Oyster Bay Road+02125&

Harbor Point on the Bay - 866-960-1445 - harborpointonthebay@cjmanagement.com

---
BOSTON - SOUTH BOSTON - NO FEE - 2 BEDROOM - 2 BATH - Available for immediate move in or as late as mid-October............ Absolutely stunning, luxury condo for rent. Unit is located steps to both East & West Broadway, just off several main bus lines, easily accessible to the highway and multiple grocery stores. This is contemprary living at its finest. All the bells & whistles. Open floorplan with high ceilings, granite counters and stainless appliances. Beautiful custom cabinetry, marble baths, top of the line Bosch stainless appliances, fireplace, surround sound controllable in every room, garage parking, storage, washer/dryer in unit, central air, and more.. There is a master bedroom with amazing custom closets and private bath. Second bedroom is directly across the hall from second full bath. Open floorplam between the kitchen, living room and dining area make for an incredible entertianment space. There is storage directly outside the unit in the hallway, and also additional storage in the parking garage. 1 heated garage parking space is included in the rent. An additional space is available if needed. Lease thru August 31st, 2014. To see this property, please call Matt at 617-543-3900 or email to matt@exitboston.com NO PETS - 1 parking Garage Available: Now. $2,950 era-151503774


Town Property Group - (617) 730-9800 - email: office@townpg.com

---
BOSTON - SOUTH BOSTON - 2 BEDROOM - Large 2 bedrooms, granite and stainless kitchen , dining room, hardwood floors, private deck, central heat and air conditioning. Laundromat/Dry Cleaner on premises. Walk to T! and South Bay mall. Parking may also be available. Call Natalie Sacco Olde Forge Realty for pics and viewing. 617-240-1709 Available: Now. $2,000 ofre-153350400
Olde Forge Realty - (617) 227-6600

---
BOSTON - SOUTH BOSTON - 4 BEDROOM - 2 BATH - STUNNING 3 BED 2 BATH APARTMENT ON K STREET THAT FEATURES THE FOLLOWING:-AMAZING SOUTH BOSTON LOCATION -MODERN STAINLESS STEEL KITCHEN-SUNNY AND BRIGHT WINDOWS-DISHWASHER/DISPOSAL-LARGE LIVING ROOM-CENTRAL A/C-GENEROUS CLOSET SPACE-JACUZZI BATH TUBS-LAUNDRY IN THE UNIT-GAS FIREPLACE-RECESSED LIGHTING-CEILING FAN-HIGH END APPLIANCESArea Amenities: Local Restaurants and Shops, downtown Boston and the financial district, Shenanigans, the Marine Park, Boston Beer Garden, Andrew and Broadway Red line T stations, Carson beach, parks, and more!!THIS PLACE IS UNBELIEVABLE AND WAITNG FOR YOU!! GIVE ME A CALL, YOU DON'T WANT TO MISS THIS ONE!! Available: 09/01/14. $4,200
Call 6179809287 for a showing today!
bp-157957984



Call Boardwalk Properties (617)-566-5333 OR (617) 445-2200

---
BOSTON - SOUTH BOSTON - 1/2 FEE - 3 BEDROOM - 2.5 BATH - Adorable 3BR apt on east side! Close to T & shops. 2 1/2 bathrooms, Jacuzzi bath in master suite Dishwasher & Garbage Disposal Three levels, three decks! Yard! Pets OK!! Hardwood Floors throughout Washer & Dryer in unit big bedrooms, high ceilings, lots of charm! Heat & Hot Water Included. This unit won't last and you can't beat the price!! Pets OK - Available: Now. $2,600
Call Gene directly at 978 689 5773 or email Gene@greenlinerealty.net
glre-6057839


Greenline Realty - (617) 731-5434 - Email contact@greenlinerealty.net

---
BOSTON - SOUTH BOSTON - 1 BEDROOM - 1 BATH - small one bedroom apartment easy access to the Tavailable now in the hard to find South Boston areamodern kitchen and bath Available: 09/01/14. $1,350
Call me for a showing today!6177043744
rmu-157960293



RentMyUnit.com - (617) 208-2188 - Email: info@rentmyunit.com

---
BOSTON - SOUTH BOSTON - 2 BEDROOM - 1 BATH - ***VIEW ME!!*** 2 bed 1 bath West 9th Ave ~ South BostonThis apartment has equally sized bedrooms! a nice living room with and open concept kitchen/living dining area. Clean bathroom and back deck space.Call or Text Me Directly anytime Day or Night! My number is above. I will promptly respond and answer any and all questions you may have. Not what you were looking for? No Problem!! we have the largest leasing Database in New England!! w/ over 120,000 listings we'll surely be able to find the perfect place for you! Call today!! Available: 09/01/14. $1,700
Call Nelson to schedule a showing today! 617-821-7534
jreinc-157996104



Jacob Realty - (617) 236-4048 - Email: info@backbaypads.com

---
BOSTON - SOUTH BOSTON - 2 BEDROOM - 1 BATH - Very spacious 2 bedroom apartment in South Boston!This apartment features:-Andrew Square-Located on Dorchester Ave-2 bed/1 bath-Laundry in unit-Dishwasher-Hardwood floors-Walk-in pantry-Eat-in kitchen-Large private back porch Available: 05/01/14. $1,750
Call me for a showing today!6178035000
bp-157997715



Call Boardwalk Properties (617)-566-5333 OR (617) 445-2200

---
BOSTON - SOUTH BOSTON - 3 BEDROOM - 1 BATH - Amazing three bedroom unit with hardwood floors in South Boston on the East side. Spacious bedrooms with generous closet space, Charming eat in kitchen with stackable laundry in unit. Sunny living room with bay windows. Lovely deck. Great top floor unit. Easy street parking. Additional storage in basement. Available: 07/01/14. $3,200
Call me for a showing today!
onesho-157923785


oneshowapartments.com - (617) 208-2100 - email: info@oneshowapartments.com

---
BOSTON - SOUTH BOSTON - 3 BEDROOM - 1 BATH - -Spacious 3 Bedroom in Southie-Plenty of Space-Private Deck-Large Bedrooms with plenty of Closet Space-Ceiling Fans-Hardwood Floors Available: 05/01/14. $2,700
Call me for a showing today!6176510059
onesho-157995646



oneshowapartments.com - (617) 208-2100 - email: info@oneshowapartments.com

---
BOSTON - SOUTH BOSTON - 2 BEDROOM - 1 BATH - 2 Bedroom, 1 bath available in East Side of South Boston. 1/10 of a mile to Andrew T Station. Updated kitchen and bath, equal size bathrooms. Check out listing for more details. http://yglsites.com/002017/apt/BOS198800 Many others available. Call Meaghan directly for more details, 508-736-8609 Pet Negotiable - Available parking On street Available: Now. $1,800
Call or text Alex directly at 617-922-3511
glre-8510633
Greenline Realty - (617) 731-5434 - Email contact@greenlinerealty.net

---
BOSTON - SOUTH BOSTON - NO FEE - 2 BEDROOM - 2 BATH - The Boston Harbor and Skyline are backdrops for Harbor Point, Boston's superior waterfront community. Combining traditional small town values with urban sophistication in a variety of apartment styles, it is set among beautifully landscaped open space areas and tree-lined streets. Walk to the JFK/UMASS T stop. The community is like Cape Cod but only minutes from downtown Boston. *Rent includes HEAT, HOT WATER AND AIR CONDITIONING* Garbage Disposal, Dishwasher, Frost Free Refrigerator *Free Parking *Zip Car *Free Central Air Conditioning *Clubhouse with Fitness Center *Swimming Pools *Tennis Courts *Six acre waterfront park *Oak Kitchen Cabinets *Laundry Facilities *Washer Dryer connections available in some apartments *Ceramic tile baths *High speed Internet +One Bedroom Apts start at $1550 for our over 55 building $1850 for straight market,Our two Bedroom Apts start at $2100 and our three bedroom town homes are starting around $3000+utilities. We have very flexible lease terms. Sorry no pets. Rents at Harbor Point are determined daily by special software based on availability, move in date and lease term selected. Prices may change without notice. www.harborpointonthebay.com 866-960-1445 NO PETS - hpa-5604179




Map Link: http://maps.google.com/maps?f=&hl=&q=+Oyster Bay Road+02125&

Harbor Point on the Bay - 866-960-1445 - harborpointonthebay@cjmanagement.com

---
BOSTON - SOUTH BOSTON - 2 BEDROOM - 1 BATH - Large 2 1/2 bedroom with hardwood floors, cherry kitchen, central air and coin op laundry in basement Large bedrooms with good sized closets. 3rd room could be used for a small bedroom, office, or storage. Close to xway, public transportation, plus many shops and restaurants. Call Natalie Sacco Olde Forge Realty 617-240-1709 Available: Now. $2,000 ofre-152660533


Olde Forge Realty - (617) 227-6600

---
BOSTON - SOUTH BOSTON - 2 BEDROOM - 1 BATH - AVAILABLE NOW ! Town Estates in Brighton - Awesome 2 bedroom with 2 parking, Large Walk in Closet, Large Open Living/Dining Room, Updated Kitchen with new refrigerator,dishwasher and microwave, Central A/C, New Windows/Carpet, freshly painted, Washer/Dryer, Beautiful Grounds by the Lake and Golf Course, yet Walk to the B line T and Boston College. Rent Fee Includes: Heat, Hot Water, Gas, Water, Sewerage Disposal, Refuse Removal, Snow Removal, Grounds Maintenance, Swimming Pool, Extra Storage, Cable TV, Security. $2,250 crg-153202308


Centre Realty Group - (617) 332-0077 - Info@CentreRealtyGroup.com

---
BOSTON - SOUTH BOSTON - 2 BEDROOM - 2 BATH - Immaculate 2 bed 2 bath on Dorchester Ave!Key Features:-Laundry in unit-Central air-Hardwood floors-Jaccuzi-Modern appliances-Huge deck-Fantastic shared yardOnly 5 minuts to Andrew Sq. T or hop right onto interstate 93.Pets negotiable!!Call Amanda for more details! Available: 09/01/14. $2,500
Available 24/7 for any real estate inquiries!
bp-158000435



Call Boardwalk Properties (617)-566-5333 OR (617) 445-2200

---
BOSTON - SOUTH BOSTON - 2 BEDROOM - 1 BATH - 10TH FLOOR CORNER UNIT FACING THE OCEAN, It will be 100% re-done with cherry cabinets and black GE appliances and is only $1875/month with ALL utilities included! Cat OK - Available parking Available: Now. $1,875
Call or text Alex directly at 617-922-3511
glre-7139393


Greenline Realty - (617) 731-5434 - Email contact@greenlinerealty.net

---
BOSTON - SOUTH BOSTON - STUDIO - 1 BATH - Our apartment homes are extremely spacious, with incredible closet space. Everyone knows city apartment living usually means small space and high rents, but these units are the exception. Our rents include heat and hot water, access to our 24 hour fitness room and maintenance needs. The state-of-the-art kitchens feature granite counter tops and stainless finish appliances. There are washer and dryers in each apartment, 9 ft ceilings, 6x6 windows, and Berber carpet. Don't forget 100% smoke free living, which we are proud to have as a courtesy to comfort and clean living. We are a pet friendly property, as we believe pets are family too! We do not require a security deposit for your friends or weight restrictions, but we do have a breed list in which we comply. Besides having ample street parking, we do offer garage parking at $250 a month. Leasing specials are available only for a limited time. Two months free for a 14 month lease! Get your first month FREE upfront, no security OR last month's rent deposit with good credit, and only $500 to reserve your brand new apartment home! Available parking Garage $250. Available: Now. $1,800
Call Gene directly at 978 689 5773 or email Gene@greenlinerealty.net
glre-6100962


Map Link: http://maps.google.com/maps?f=&hl=&q=+02127&

Greenline Realty - (617) 731-5434 - Email contact@greenlinerealty.net

---
BOSTON - SOUTH BOSTON - 2 BEDROOM - 1 BATH - Dazzling 2 Bed Discovered in South Boston!A Fantastic layout with everything you ever wanted: Located in an out of this world district, close to shops, eateries, and public transportation, this apartment is FANTASTIC!Key Apartment Features:* Brand New Kitchen Appliances* Great Bedroom Sizes* Updated Bathroom* Washer / Dryer in Basement* Off Street Parking AvailableThis apartment was made just for your liking, you need to see this place! And it's not going to last long on the market, so act fast! Call Now!I'm available 24 hours, 7 days a week, reachable by phone and/or email! I have access to over 90,000 listings for the Greater Boston Area. You want it, I'LL FIND IT! Available: 09/01/14. $1,700
Call 6179809287 for a showing today!
bp-157957534



Call Boardwalk Properties (617)-566-5333 OR (617) 445-2200

---
BOSTON - SOUTH BOSTON - 1/2 FEE - 2 BEDROOM - 1 BATH - Spacious 2 Bedroom, Includes Heat/ Electricity and hot water,High speed internet, fully renovated modern kitchen with dishwasher, Modern Bath, Parking available, breath Water view, Spectacular waterfront, Boston Skylights view, Step to MBTA (Red Line)and Downtown Boston. Must see Won't Last. Features: Deleaded - Non-smoking - Heat & Hot Water - Electricity - Hardwood Floors - Eat-in Kitchen - Gas Range - Disposal - Dishwasher - Skylight - Central AC - High Ceilings - Microwave - High Speed Internet - Amenities: Security - Health Club - Storage in Basement - Subway - Bus - Cat OK - Garage $125. Available: Now. $2,345 BSH-76891740
BuySellHomesBoston.com - Phone: 617-877-5573

---
BOSTON - SOUTH BOSTON - 1 BEDROOM - 1 BATH - THIS APARTMENT IS DEFINITELY WHAT YOU'RE LOOKING FOR!! IT FEATUIRES AMAZING COLOR SCHEMES THROUGHOUT, MODERN KITCHEN, NEWER CARPET, GOOD CLOSET SPACE, BRIGHT AND SUNNY WINDOWS FOR THE SUN TO SHINE THROUGH, MODERN BATHROOM, LAUNDRY IN THE BASEMENT, AND A NICE REAR PORCH AREA!! THIS PLACE IS GREAT AND IS WAITING FOR YOU!! CALL ME, I CAN'T WAIT TO SHOW YOU THIS ONE!! Available: 09/01/14. $1,350
Call Kevin Garraway at 617-980-9287. If you're serious about renting, then I'm serious about helping you!!
rmu-157957541



RentMyUnit.com - (617) 208-2188 - Email: info@rentmyunit.com

---
BOSTON - SOUTH BOSTON - 3 BEDROOM - Cat OK - $3,435 sre-12132951


Shilalis Real Estate - 617-393-3458 - email: info@shilalis.com

---
BOSTON - SOUTH BOSTON - 1/2 FEE - 1 BEDROOM - 1 BATH - At Carson Tower you can choose a Boston skyline or waterfront view. Our one, two and three bedroom apartment homes offer spacious floorplans . Our apartments feature- kitchens with oak or cherry cabinets, some include granite countertops and all black designer appliances including a built-in microwave. Upgraded baths with granite counter tops and new cabinets. Every apartment provides plenty of storage and open living space. Plus, there is a fitness center,business center, garage and lots parking options. Across from Carson Beach, and all utilities included. Laundry - Cat OK - Available: Now. $1,960 crg-146822188


Centre Realty Group - (617) 332-0077 - Info@CentreRealtyGroup.com

---
BOSTON - SOUTH BOSTON - 1 BEDROOM - 1 BATH - Great one bed in a large building with many units to choose from. 1 beds starting at $1400 and 2 beds starting at $1685. All Utilities Included! Laundry - Available parking Off street Available: Now. $1,495
Call Gene directly at 978 689 5773 or email Gene@greenlinerealty.net
glre-6288165


Greenline Realty - (617) 731-5434 - Email contact@greenlinerealty.net

---
BOSTON - SOUTH BOSTON - 2 BEDROOM - 1 BATH - Near JFK library,UMASS/Boston, on bus routes 8 & 16, walking distance to the Redline and only minutes to downtown Boston. Convenience. Style. Luxury. All in a brand new community by the sea.
**Apartment Home Features**
Designer kitchens with maple cabinets, granite breakfast bars,
Apartments are equipped with all major appliances including a microwave Walk-in closets Floor-to-ceiling windows Spectacular harbor and city skyline views
High-speed Internet Controlled access entry and intercoms Individually controlled heating and air conditioning (included in rent)
*Photo shows a similar unit in the building.
Contact us for availability! *Please call or text Yukiko O. at 8572224465 (cell) for showing and all the other inquiries.  Available parking Available: Now. $2,450 urg-142079646


Urban Realty Group - (617) 566-4555 - email: rentals@urbanrealtygroup.net

---
BOSTON - SOUTH BOSTON - 2 BEDROOM - 1 BATH - Breath Taking 2 Bedroom on East Side on the Water_Heat HW Incl!Available for May 1st, move into this stunning apartment that has been renovated throughout with lots of charm and space!Located at the intersection of lennon Court and Columbia Rd this puts you practically on the beach!Great bedrooms sizes, good closets, charming exposed brick walls that compliment that granite and stainless kitchen!Contact Peter for showings with 24hr notice to show! Available: 05/01/14. $2,800
Call me for a showing today!617-913-2730
nr-157999531



NextGen Realty - (617) 208-2100

---
BOSTON - SOUTH BOSTON - 2 BEDROOM - 1 BATH - 2 Bed with Tons of Great Features, Moments from Andrew Square Available: 08/01/14. $2,600
To arrange a showing please call Matt Carroll directly at 617-866-9681
nr-157997253



NextGen Realty - (617) 208-2100

---
BOSTON - SOUTH BOSTON - 1/2 FEE - 2 BEDROOM - 1 BATH - At Carson Tower you can choose a Boston skyline or waterfront view. Our one, two and three bedroom apartment homes offer spacious floorplans . Our apartments feature- kitchens with oak or cherry cabinets, some include granite countertops and all black designer appliances including a built-in microwave. Upgraded baths with granite counter tops and new cabinets. Every apartment provides plenty of storage and open living space. Plus, there is a fitness center,business center, garage and lots parking options. Across from Carson Beach, and all utilities included. Laundry - Cat OK - Available: Now. $2,185 crg-155840399


Centre Realty Group - (617) 332-0077 - Info@CentreRealtyGroup.com

---
BOSTON - SOUTH BOSTON - 1/2 FEE - 2 BEDROOM - 1 BATH - At Carson Tower you can choose a Boston skyline or waterfront view. Our one, two and three bedroom apartment homes offer spacious floorplans . Our apartments feature- kitchens with oak or cherry cabinets, some include granite countertops and all black designer appliances including a built-in microwave. Upgraded baths with granite counter tops and new cabinets. Every apartment provides plenty of storage and open living space. Plus, there is a fitness center,business center, garage and lots parking options. Across from Carson Beach, and all utilities included. Laundry - Cat OK - Available: 05/15/14. $2,285 crg-155840402


Centre Realty Group - (617) 332-0077 - Info@CentreRealtyGroup.com

---
BOSTON - SOUTH BOSTON - 4 BEDROOM - 2 BATH - Cozy & Modern 3bd 2ba-K St-Laundry-Central Air-Jacuzzi!!!-3 bedrooms -2 full bathrooms Features:Rear porchCentral air Laundry in unitModern bathrooms Ceiling fans Tastefully paintedFireplace JacuzziGreat kitchenArea Amenities: Local Restaurants and Shops, downtown Boston and the financial district, Shenannigans, the Marine Park, Boston Beer Garden, Andrew and Broadway Red line T stations, Carson beach, parks, and more!Call email or text Amanda anytime for more details and to book a free private showing! Available: 09/01/14. $4,200
Available 24/7 for any real estate inquiries!
bp-157999539



Call Boardwalk Properties (617)-566-5333 OR (617) 445-2200

---
BOSTON - SOUTH BOSTON - 2 BEDROOM - Cat OK - $2,245 sre-12132950


Shilalis Real Estate - 617-393-3458 - email: info@shilalis.com

---
BOSTON - SOUTH BOSTON - 1 BEDROOM - 1 BATH - D STREET New Building GORGEOUS APARTMENTS avail NOWThis is a beautiful apartment in a great neighborhood. Call Addie today to schedule a showing. Available: Now. $2,375
Call me for a showing today!6179010165
jreinc-157960711



Jacob Realty - (617) 236-4048 - Email: info@backbaypads.com

---
BOSTON - SOUTH BOSTON - 2 BEDROOM - 1 BATH - Fantastic 2 bed off of Columbia RdFeatures:-Fully appliances kitchen-Garage parking available-Heat and hot water included-Soft carpet-Ceiling fans-Large windows-Gym access-Modern bathroomCall email or text me now for more details and to schedule a showing! Available: Now. $2,225
Available 24/7 for any real estate inquiries!
rmu-157999567



RentMyUnit.com - (617) 208-2188 - Email: info@rentmyunit.com

---
BOSTON - SOUTH BOSTON - 3 BEDROOM - 1 BATH - ##LOOK HERE!! Available: Now. $2,500
Call Nelson to schedule a showing today! 617-821-7534
jreinc-157996827



Jacob Realty - (617) 236-4048 - Email: info@backbaypads.com

---
BOSTON - SOUTH BOSTON - 3 BEDROOM - Spacious 3 bedroom on the east side of Southie available Jan 1st! Granite and Stainless kitchen, hardwood floors, private deck, easy on street parking. Seasonal water views, common back yard, coin-op laundry. Call Natalie Sacco Olde Forge Realty for pics and viewing. 617-240-1709 Available: Now. $3,150 ofre-153349999
Olde Forge Realty - (617) 227-6600

---
BOSTON - SOUTH BOSTON - 3 BEDROOM - 2 BATH - Stunning single family House in South Boston, First Floor with beautiful hardwood floors, bay windows, tall ceilings, recessed lighting and decorative fireplace. Fantastic detail including original handrail and staircase detail. Kitchen includes all new appliances - refrigerator, d/w, disposal, electric stove and microwave. Second floor includes two large bedrooms and office area. new berber carpet throughout. Third Floor includes large bedroom (great room or playroom) with a full bath, second bedroom and office. ​ Full basement for ample storage as well as coin-op washer & dryer. ​ Enjoy beaches and miles of open green space - walk to Castle Island and M Street Beach. Easy bus ride downtown. You have heard about South Boston...​ the secret is out... it is the best address in town... Features: Carpet - Modern Kitchen - Galley Kitchen - Eat-in Kitchen - Disposal - Dishwasher - Central AC - Modern Bath - Dining Room - Microwave - Available: Now. $4,000 BSH-145055496
BuySellHomesBoston.com - Phone: 617-877-5573

---
BOSTON - SOUTH BOSTON - 4 BEDROOM - 2 BATH - VERY HIGH END, STUNNING 3 BEDROOM IN SOUTH BOSTON AVAILABLE!-Living room-Dining room-Laundry in unit-Central A/C-Dishwasher/disposal-Rear porch-Gas fireplace!-Jacuzzi tub-Glowing hardwood floorsRef# emilys-374520704 Available: 09/01/14. $4,200
Call me for a showing today!6178035000
bp-157998200



Call Boardwalk Properties (617)-566-5333 OR (617) 445-2200

---
BOSTON - SOUTH BOSTON - 1/2 FEE - 1 BEDROOM - 1 BATH - Beautiful one bedroom, fully renovated kitchen with dishwasher, Water view, Modern Kitchen, Skylights view, Step to MBTA (Red Line)and Downtown Boston. Must see Won't Last. Features: Deleaded - Non-smoking - Heat & Hot Water - Hardwood Floors - Eat-in Kitchen - Gas Range - Disposal - Dishwasher - Skylight - Central AC - High Ceilings - Microwave - Amenities: Security - Health Club - Storage in Basement - Subway - Bus - Basement Coin Laundry - Pet Friendly - Available: Now. $2,070 BSH-6819571


Map Link: http://us.rd.yahoo.com/maps/home/input/*-http://maps.yahoo.com/py/maps.py?BFcat=&Pyt=&addr=+&csz=+02127&

NULL

---
BOSTON - SOUTH BOSTON - 1/2 FEE - 2 BEDROOM - 1 BATH - At Carson Tower you can choose a Boston skyline or waterfront view. Our one, two and three bedroom apartment homes offer spacious floorplans . Our apartments feature- kitchens with oak or cherry cabinets, some include granite countertops and all black designer appliances including a built-in microwave. Upgraded baths with granite counter tops and new cabinets. Every apartment provides plenty of storage and open living space. Plus, there is a fitness center,business center, garage and lots parking options. Across from Carson Beach, and all utilities included. Laundry - Cat OK - Available: 05/30/14. $2,245 crg-155840403


Centre Realty Group - (617) 332-0077 - Info@CentreRealtyGroup.com

---
BOSTON - SOUTH BOSTON - 1/2 FEE - 2 BEDROOM - 1 BATH - At Carson Tower you can choose a Boston skyline or waterfront view. Our one, two and three bedroom apartment homes offer spacious floorplans . Our apartments feature- kitchens with oak or cherry cabinets, some include granite countertops and all black designer appliances including a built-in microwave. Upgraded baths with granite counter tops and new cabinets. Every apartment provides plenty of storage and open living space. Plus, there is a fitness center,business center, garage and lots parking options. Across from Carson Beach, and all utilities included. Laundry - Cat OK - Available: Now. $2,315 crg-155840400


Centre Realty Group - (617) 332-0077 - Info@CentreRealtyGroup.com

---
BOSTON - SOUTH BOSTON - 1 BEDROOM - 1 BATH - AN AWESOME 1 BED ON THE EAST SIDE FOR JUNE 1ST!!- 1 LARGE BEDROOM WITH GREAT CLOSET SPACE- 1 FULL BATHROOM- RECENTLY UPDATED- GOOD-SIZED KITCHEN WITH DISHWASHER AND DISPOSAL- HARDWOOD FLOORS- BIG LIVING ROOM- SKYLIGHTS- LAUNDRY IN THE BUILDING- EASY ACCESS TO EAST BROADWAY- AVAILABLE JUNE 1STCALL TODAY!! Available: 06/01/14. $1,725
Call me for a showing today!6174130732
bp-157967999



Call Boardwalk Properties (617)-566-5333 OR (617) 445-2200

---
BOSTON - SOUTH BOSTON - 1/2 FEE - 3 BEDROOM - 2 BATH - Spacious three Bedrooms, Includes Heat/ Electricity and hot water,High speed internet, fully renovated modern kitchen with dishwasher, Modern Bath, Parking available, breath Water view, Spectacular waterfront, Boston Skylights view, Step to MBTA (Red Line)and Downtown Boston. Must see Won't Last. Features: Deleaded - Non-smoking - Heat & Hot Water - Hardwood Floors - Modern Kitchen - Eat-in Kitchen - Gas Range - Disposal - Dishwasher - Skylight - Central AC - Modern Bath - High Ceilings - Microwave - High Speed Internet - Amenities: Security - Health Club - Storage in Basement - Subway - Bus - Basement Coin Laundry - Pet Friendly - 1 parking Garage $125. Available: Now. $3,255 BSH-75267940


Map Link: http://us.rd.yahoo.com/maps/home/input/*-http://maps.yahoo.com/py/maps.py?BFcat=&Pyt=&addr=+&csz=+02127&

NULL

---
BOSTON - SOUTH BOSTON - 2 BEDROOM - 1 BATH - SPACIOUS 2 BED, TILE BATH, EAT IN KITCHEN, FLEX DESIGN, LARGE CLOSETS, WOOD FLOORS, LAUNDRY, PORCH. CONVENIENT LOCATION HOSPITALS, UNIVERSITIES, DOWNTOWN FINANCIAL DISTRICT, CONVENTION CENTER NEAR BY. 5 MINUTE WALK TO ANDREW SQUARE T MANY AMENITIES IN AREA SHOPPING, BANKS, RESTAURANTS, GYM AND MORE. Available Now! CALL NATALIE SACCO OLDE FORGE REALTY 617-240-1709 NO PETS - On street Available: Now. $1,600 ofre-152949171


Olde Forge Realty - (617) 227-6600

---
BOSTON - SOUTH BOSTON - 1/2 FEE - 2 BEDROOM - 1 BATH - At Carson Tower you can choose a Boston skyline or waterfront view. Our one, two and three bedroom apartment homes offer spacious floorplans . Our apartments feature- kitchens with oak or cherry cabinets, some include granite countertops and all black designer appliances including a built-in microwave. Upgraded baths with granite counter tops and new cabinets. Every apartment provides plenty of storage and open living space. Plus, there is a fitness center,business center, garage and lots parking options. Across from Carson Beach, and all utilities included. Laundry - Cat OK - Available: Now. $2,340 crg-155840401


Centre Realty Group - (617) 332-0077 - Info@CentreRealtyGroup.com

---
BOSTON - SOUTH BOSTON - NO FEE - 2 BEDROOM - 2 BATH -

Harbor Point on the Bay is Boston's favorite waterfront apartment community sharing a scenic peninsula with neighbors JFK Library and UMASS/Boston, and close to the MBTA Redline.

Harbor Point Community Features
Convenient access to public transportation (Redline JFK/UMASS, #8, #16 buses)
Free Outdoor parking, with garage parking available
Newly renovated fitness facility with the latest Nautilus and Precor equipment and Cardio-Theatre
HarborWalk, a 38-mile landscaped bike, jog and walking path extending from Boston's South Shore, through Harbor Point, to downtown Boston and onto the North Shore
Clubhouse Room, overlooking the bay, with full kitchen and available for gatherings and private functions
Easy highway access to I-90 and I-93
Two outdoor swimming pools
Two tennis courts

Apartment Home Features
High speed internet available in every apartment home
Energy efficient appliances; including frost-free refrigerator, range, self-cleaning oven, dishwasher and garbage disposal
Ample closet space, including hall linen closet
Washer/dryer connections (in select apt homes)
Balconies/patios(in select apt homes)
Controlled access intercoms with closed circuit television
Individually controlled heating and air conditioning
Cable-ready TV in living rooms
Wall to wall carpeting
Ceramic tile bathrooms
Electronic smoke, heat and carbon monoxide detectors

Additional Features
Laundry care center in every building
Beautifully landscaped surroundings
Optional garage parking
On-site Convenience store
Controlled access buildings
Professional on-site management
24-hour emergency maintenance service
24-hour courtesy patrol officers

One Bedroom Units start at $1800
Two Bedroom Units start at $2300
Three Bedroom Townhomes start at $3000 (+utilities) NO PETS - hpa-5770890



Map Link: http://maps.google.com/maps?f=&hl=&q=+Oyster Bay Road+02125&

Harbor Point on the Bay - 866-960-1445 - harborpointonthebay@cjmanagement.com
---
BOSTON - SOUTH BOSTON - 1/2 FEE - 2 BEDROOM - 1 BATH - At Carson Tower you can choose a Boston skyline or waterfront view. Our one, two and three bedroom apartment homes offer spacious floorplans . Our apartments feature- kitchens with oak or cherry cabinets, some include granite countertops and all black designer appliances including a built-in microwave. Upgraded baths with granite counter tops and new cabinets. Every apartment provides plenty of storage and open living space. Plus, there is a fitness center,business center, garage and lots parking options. Across from Carson Beach, and all utilities included. Laundry - Cat OK - Available: Now. $2,295 crg-155840398


Centre Realty Group - (617) 332-0077 - Info@CentreRealtyGroup.com
---
BOSTON - SOUTH BOSTON - 1 BEDROOM - 1 BATH - WOW!! THIS IS AN AWESOME 1 BED UNIT THAT FEATURES A MODERN KITCHEN, LARGE BEDROOM, GREAT CLOSET SPACE, GLEAMING HARDWOOD FLOORS THROUGHOUT, LARGE WINDOWS, MODERN BATHROOM, LAUNDRY IN THE BASEMENT, SMALL DECK AREA, AND A COMMON ROOF DECK TO SEE ALL THE BEAUTIFUL VIEWS THE CITY HAS TO OFFER!! Available: 05/01/14. $1,750
Call Kevin Garraway at 617-980-9287. If you're serious about renting, then I'm serious about helping you!!
rmu-157957543



RentMyUnit.com - (617) 208-2188 - Email: info@rentmyunit.com
---
BOSTON - SOUTH BOSTON - 1 BEDROOM - 1 BATH - Near JFK library,UMASS/Boston, on bus routes 8 & 16, walking distance to the Redline and only minutes to downtown Boston. Convenience. Style. Luxury. All in a brand new community by the sea.
**Apartment Home Features**
Designer kitchens with maple cabinets, granite breakfast bars,
Apartments are equipped with all major appliances including a microwave Walk-in closets Floor-to-ceiling windows Spectacular harbor and city skyline views
High-speed Internet Controlled access entry and intercoms Individually controlled heating and air conditioning (included in rent)
*Photo shows a similar unit in the building.
*Please call or text Yukiko O. at 8572224465 (cell) for showings and all the other inquiries. 
*1bd are starting at $1950 Available: Now. $1,950 urg-9455661


Urban Realty Group - (617) 566-4555 - email: rentals@urbanrealtygroup.net
---
BOSTON - SOUTH BOSTON - 4 BEDROOM - 1 BATH - Amazing Southie 4 Bed with Easy Access to Broadway and the Red Line!-Modern Kitchen with Granite Counters and Stainless Steel Appliances-Great Deck-Gleaming Hardwood Floors-Laundry in Basement-Moments from Tons of Terrific Restaurants and PubsCALL ME NOW TO SEE THIS FANTASTIC PLACE FOR YOURSELF! Available: 06/01/14. $3,700
Call me at 6178669681 for a showing today
onesho-157995662



oneshowapartments.com - (617) 208-2100 - email: info@oneshowapartments.com
---
BOSTON - SOUTH BOSTON - 2 BEDROOM - 1 BATH - Amazing unit ...priced to go!!!This gorgeous two bedroom apartment in a three family in South Boston offers:Gleaming hardwood floorsNew appliances spacious bedrooms Plenty of closet spaceBack porchnew countersBe the first to see this unit!! Available: 09/01/14. $1,700
Call me for a showing today!6178884785
bp-157964321



Call Boardwalk Properties (617)-566-5333 OR (617) 445-2200
---
BOSTON - SOUTH BOSTON - FULL FEE - 3 BEDROOM - 2.5 BATH - This three bedroom three level townhouse features two in one half bathrooms a living room, dining room, eat-in kitchen with dishwasher and disposal, and hardwood floors. Washer/dryer in the unit. Outside is a common yard, private deck and has underground parking. Less than a twelve minute walk to Andrew T station. Pets are welcome. Pet Friendly - Garage $3,800 gca-153453284
Rental Beast - 1-888-244-6696 or 617-623-5700 - email: Info@RentalBeast.com
---
BOSTON - SOUTH BOSTON - 2 BEDROOM - 1 BATH - DORCHESTER AVE 2 bed for MAY South BostonThis is a beautiful property in a great neighborhood. Call Addie today to schedule a showing. Available: 05/01/14. $1,750
Call me for a showing today!6179010165
jreinc-157960731



Jacob Realty - (617) 236-4048 - Email: info@backbaypads.com
---
BOSTON - SOUTH BOSTON - 3 BEDROOM - 1 BATH - Incredible 3 bed on the east side *under priced* -3 bedrooms (2 good sized bedrooms and 1 small) -Open layout -on the east side close to Thomas park -close to the financial district -Laundry in the basement -also close to the red line or bus routes to downtown Available: Now. $2,500
For more info and to set an appointment, please call or text Jhonny at 617-610-2840.
nr-157963016



NextGen Realty - (617) 208-2100
---
BOSTON - SOUTH BOSTON - 2 BEDROOM - 1 BATH - *Roomy Apartment Available: 05/01/14. $2,200
Call Nelson to schedule a showing today! 617-821-7534
jreinc-157996102



Jacob Realty - (617) 236-4048 - Email: info@backbaypads.com
---
BOSTON - SOUTH BOSTON - 3 BEDROOM - 1 BATH - Fantastic 3 Bed on N St! Easy Access to the Beach!-Great Deck-Laundry in Unit-Hot Water Included-Hardwood Floors-Nice Kitchen with Dishwasher and AppliancesCALL ME NOW AND THIS AMAZING PLACE CAN BE YOURS! Available: 07/01/14. $3,200
To arrange a showing please call Matt Carroll directly at 617-866-9681
nr-157967159



NextGen Realty - (617) 208-2100
---
BOSTON - SOUTH BOSTON - 2 BEDROOM - 2 BATH - Call David Mead Leasing/Relocation SpecialistFeatures:- Downtown, T, Bus, Shops, Park, Renovation- Elegance and Serenity meets Devined Revined - Perfection Looks This Good- Large Bedroom(s)- Many Bright and Sunny WIndows- Great $/Person ration- Finishes Galore- High Gloss Hardwood- Stainless Steel- New/Bright Bath- Open Floor Plan- Flexible availability- Complete renovation- Call David Mead Leasing/Relocation Specialist Available: Now. $3,975
Call me for a showing today!Call 617-775-0573
nr-157958461


NextGen Realty - (617) 208-2100