Wireless solutions have become some of the most sought-after features for landlords and tenants alike. Making life so much easier for both is one of the key elements for choosing connected living. Controlling the comforts of the living spaces has never been easy for landlords and tenants while maintaining the boundaries between the two. Landlords find it easy to control various functions from a distance while tenants can sit back and relax.
With the override functions, tenants can still resume control if they want to, making it a very appealing option for them. When searching for that perfect living space, security and comfort are two important features tenants will look for.
Here's how connected living would benefit both the landlord and tenant:
Improved Security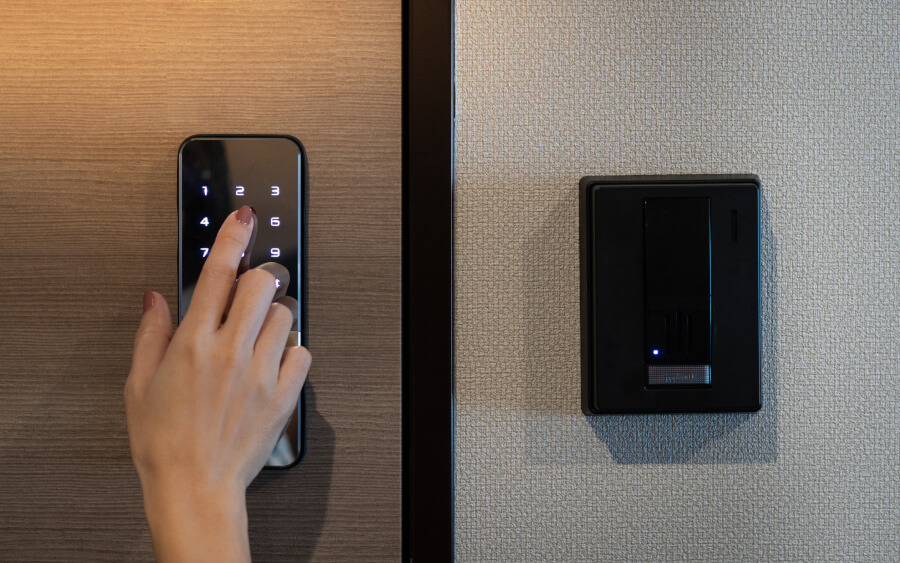 It's imperative that people feel safe, especially when they're most vulnerable at home. Landlords can use upgraded security features to assist the tenant to feel more secure when at home or away.
Smart homes now include many new connected characteristics that could be the first line of defense. Window and door sensors make for great deterrents for break-ins, especially when they're connected to a top-of-the-line alarm system. For more information on some of these options, visit https://widesky.cloud/ for quality solutions.
Motion sensors in rooms would further reinforce the security to ensure that every movement could trigger the alarm, especially when tenants aren't at home. This would signal the landlord to act on behalf of the tenant if they're unavailable or away.
Access to buildings or certain areas could be restricted with keyless entry systems that only the tenants and landlords can access. This ensures that no unwanted guest could come strolling in whenever they want to. Security cameras in common areas, motion-activated lighting, and other automation could contribute to everyone's safety.
Early Leak Detection
There may be a leaky faucet or, worse, gas leakage in some of the living spaces. And usually, this would have been reported by the tenants to the landlords. With the latest technology, leaks could be detected before they become a big issue, sometimes even without the tenants even being aware of a problem. This helps the landlords to be proactive about leak detection and repair.
Another benefit of early detection is that it saves the landlord costly repairs, and it saves the tenants from headaches. Leaks could be frustrating, and having them sorted out quickly is a win-win situation for landlord and tenant.
Better Air Quality
Smart options for air quality could be a life-saving improvement for kitchens while bathroom extractor fans could protect against mold and a buildup of humidity.
Landlords could monitor the air quality from a distance and be alerted when there's a drop in the breathability of the air. This includes advanced smoke detection, humidity regulation, and heating solutions.
Tenants have the peace of mind that automatic adjustments can be made when needed to keep them safe and comfortable while landlords could save costs on replacements for damaged ceilings, walls, cupboards, and other repairs.
Increased Climate Control
A warm, cozy home to go to after a long day would certainly be a positive aspect for a tenant, but it may be beneficial for landlords. Climate control is the regulation of heating in the home. When it becomes too hot, the temperature can be turned down, or heating can be increased when temperatures drop. Tenants would mostly control this feature, even remotely from their smartphone.
For landlords, the climate control system could notify them if there are any spikes or radical drops in temperature to investigate and remedy the problem quickly and efficiently.
Enhanced Connectedness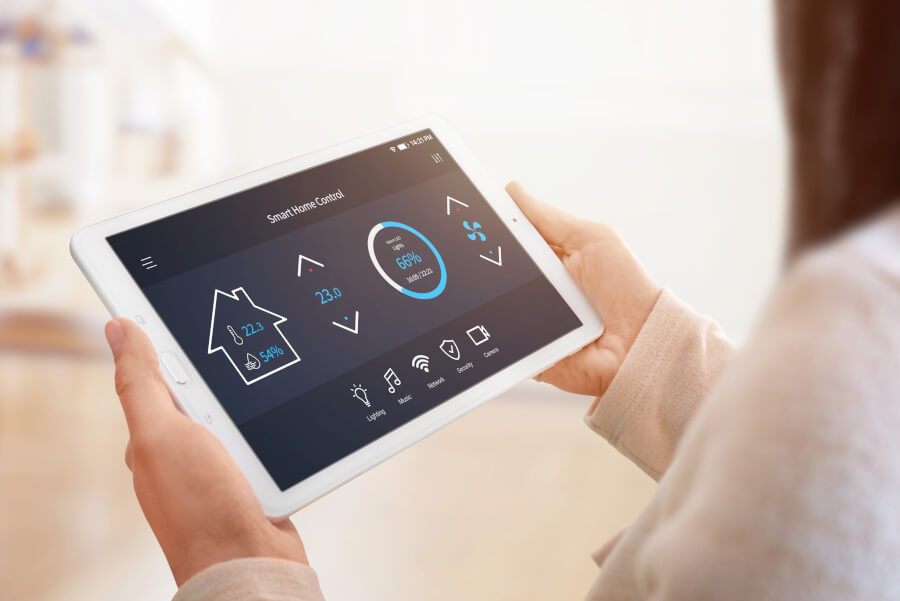 The information age allows everyone to be connected to family and friends, work from home, or spend time leisurely browsing their favorite website. Living spaces with free Wi-Fi are usually on the top of the list for new tenants. Installing connection points and charger points in different home areas would make it easier for landlords to attract new tenants viewing the space.
When the home is connected to good quality internet, tenants could even pay their rent from the comfort of their couch. This feature makes the rent payments flow smoothly and effortlessly. For landlords, this would mean no more banging on doors or stalking tenants for rent payments if there are smart solutions to handle it for you.
Tenants can also control some household functions remotely like closing window blinds, setting the mood with music, checking up on the nanny through a camera app on the tenant's phone, or switching on the lights on the way home to ensure they don't arrive home in the dark.
All these creature-comforts added through connectedness make living conditions pleasant for landlords and tenants alike.
To Connect It All
Having smart solutions in any living space is time-saving, more secure, and more pleasant for landlords and tenants. Nothing can replace the peace of mind landlords and tenants have, knowing that managing living conditions are now so much easier.