Having a strong online presence is essential for any business to thrive. When it comes to driving leads and leases, competition is at an all-time high for apartment marketers. In order to stand out amongst your competitors, you need to strategically make changes on your website to garner more leads which will drive more traffic to your website. An excellent web host provider will help your business rank higher in search engines. If you are new to the business, search for the top one on Hosting Foundry today!
But first, we need to update our marketing tactics from traditional tactics to reach a wider audience. Ever since the 2020 pandemic, digital marketing is at an all-time high. To be amongst the top first search page results, need to optimize SEO. It is a great strategy that will not only boost your website visibility but also increase leads. Another great method is building a successful website is Affiliate marketing. Diggity Marketing has the most comprehensive guide that is excellent for beginners.
Optimize Local SEO
Having optimized your business listing with accurate details such as geographic location, contact information, etc will help improve your website rank on search engines. As people search for everything locally, it is a great way to garner potential leads. In the same way, having incorrect or duplicate details online will cause more harm than good on your website. It is important to ensure a good user experience that adds value and makes your site trustworthy.
Promote Reviews and Rating
We all know that reviews and ratings impact every decision we make online for a product, service, or even apartment rentals. Being one of the most important factors in making an apartment decision, it is important you make this a priority. Reviews have a direct impact on purchase decisions, revenue, and even affect your local search ranking.
Reviews are absolutely a feature that the search engines takes into consideration and examine. Search engines then may potentially display results to searchers, giving them an instant view into the rating of your property. Google and other search engines decide to rank search results on the basis of recent reviews, a high volume, and a good velocity of reviews.
Great Visuals
Infographics, high-quality images, and property videos are excellent visuals in promoting your listings online. Visual content is a great way to garner potential leads attention and gather more inquiries than those without visual content. Visuals such as infographics provide property details such as facts, figures, etc which explain complex information in a time-effective manner.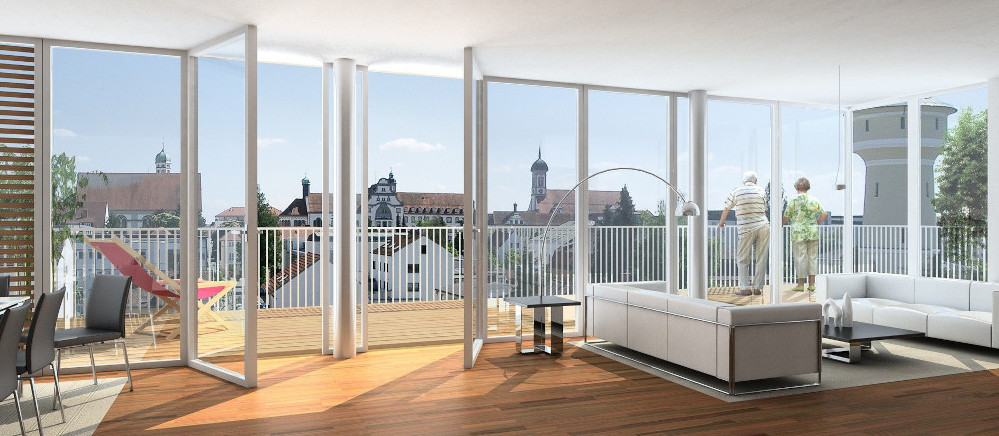 Visuals help in building brand awareness and increasing your visibility in local searches. For example, you have a luxury property listing, you can invest in a quality video showing off the lifestyle aspect, the community which adds a unique look and feel to the property.
Add Call-to-Actions
Call-to-actions are great ways to increase leads. It is as simple as adding CTA buttons or pop-ups where customers can directly engage and contact you. For example, adding chatbots to easily engage with potential leads that are automated and provide the necessary details to your customer. You can even make your contact number huge at the top of every page, making it easier for your prospects to notice the number.
Another method is to get information from your customers such as email forms or contact information forms where your prospects have an option to check availability, get a special offer, or even join a premium listing.
Mobile-Friendly website
Mobile phones are now more popular than ever. In fact, the number of people using mobile devices to navigate, connect, and get informed is growing by the hour. A great way to connect with potential lead prospects is making sure your website is mobile-friendly. People search for everything through mobiles and smart devices, optimizing your website means that your website would work efficiently on all screen sizes.
The website design and structure shouldn't be distracting and the page content should be readable. Any disturbance in user experience will cause your potential client to move to another site, probably a competitor's site. Other factors that can affect your bounce rate are speed, meta titles, and descriptions, and many more. Remember, the more people visit your site, the more positive sent to search engines which leads to higher visibility and more revenue.
To improve website leads you need to apply strategies that are relevant to your site and act on it. That's the first step in making a difference.