Listing Your Home with an Agent? Not Without a Home Valuation Report!
Back To Real Estate Tips
So you've decided to sell your home. Many people assume that contacting a real estate agent should be the first step. Think again. Every year, people selling their homes make this common mistake only to find out too late in the game that they have listed their home at a price that is either too high or too low. Choosing the right agent to sell your land and home is obviously an important decision, but first things first, it's important to know what your home is really worth. Not knowing the value of a home prior to putting it on the market can cost a seller literally thousands of dollars, and unfortunately, too many people don't realize this until the damage has already been done.
The reasons for wanting to find out what your home is worth prior to listing your property on the market are numerous. Some real estate agents are more familiar with market values than others. If the agent you are working with lists your home at too high of a price, your property might be on the market for a long time.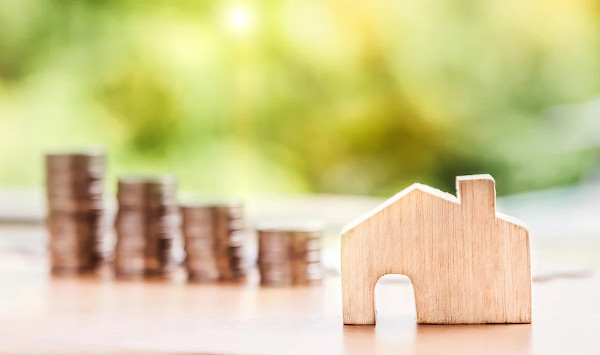 For many sellers, time is something that they can't afford to lose. On the other hand, if you have an agent that lists your home below market value, it may sell fast but will it sell for what it's worth? If you're not in a rush to sell, pricing a home below market value can cause you to throw away thousands of dollars. An educated seller will ultimately save thousands of dollars by doing a little homework.
You never want your real estate agent to have the sole decision when it comes to the price you will be asking for your home. You want to make sure that you play a crucial part in that decision. In order to bring your input to the table, you're going to need to know what your home is worth. Thinking that's easier said than done? Many sellers are surprised to discover that finding out the market value of their home is a lot easier than one may think.
Until recently, getting an idea of what your home was worth meant spending $300 or more for a traditional home appraisal. The process could take a week or more, and getting the results of the appraisal could take even longer. Thanks to the Internet, that's all changed. More and more home sellers are turning to online home valuations, actually called AVM reports (Automated Valuation Models), to get an idea of where their property value stands. An AVM is a sophisticated technology report, the product of an automated valuation analysis, and computer decisioning logic combined to provide a logical calculated estimate of a probable selling price of a residential property. These reports assume a subject property is in average condition for the neighborhood with no substantial economic improvements or deficiencies to any other typical home in the neighborhood. An AVM pulls public records, MLS data, and other valuable trending information and reports to help determine the value of a home without having a live person physically appraise the property. By combining the selling prices of comparable homes in the area, the AVM is able to determine an estimate of a property's fair market value.
Unlike conventional appraisals, home valuation reports allow you to get an idea of what your home is worth instantly. Instead of spending $300 or more, now you can spend under $30 and get your valuation in less than a minute. One such company, ElectronicAppraiser.com, will provide you with a complete valuation report that includes comparable sales of what other homes in your neighborhood have sold for. This tool can be extremely useful when determining what price you should ask for your home when it goes on the market.
By ordering one of these home valuation reports, you'll be armed with local knowledge that will help you when it's time to list your home for sale. With an AVM report you'll have a great tool to assist you and your real estate agent in determining a listing price that best serves your needs.
While the automated valuation process is considerably accurate, it is important to remember that no system is without its flaws. If you live in an extremely rural area, the system might not be able to pull enough information to provide you with an AVM. The AVM also won't take certain aspects, such as excess wear, into consideration; nor will it figure in a number of high-end upgrades. If your property is distressed, you might want to take the amount of estimated repairs and deduct it from the value you're given in your home evaluation report. In situations like this a home valuation report might not be an exact science; it is, however, a good starting point when determining your asking price.
Since the sale of your home is probably one of the largest transactions you'll ever be involved in, making sure that you approach the task in an informed, educated manner is essential. A home evaluation report isn't just an estimate of your home's fair-market value; it's a critical and first step of the home-selling process.
By Jeff Herman, Affiliate Manager of Electronic Appraiser
How NOT to sell your home.