Boston Apartments - Furnished Short-Term Apartment Rental Specialists in Massachusetts

A Bed and Breakfast Agency of Boston & Agency Suites
Waterfront, Faneuil Hall, Quincy Market, North End, Freedom Trail, Beacon Hill, Back Bay, Copley Square and Cambridge.
A & S Realty Company
Boston, Back Bay, Beacon Hill, South End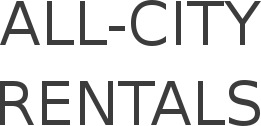 All-City Rentals - Real Estates Services in ALL cities.
www.Cityleases.com - Long term Unfurnished & Furnished Apartments
www.Sublet.com - Short term Furnished & Unfurnished Apartment and Rooms
www.MetroRoommates.com - Long & Short, Furnished & Unfurnished Rooms!

Anzalone Realty
Furnished Short-term rentals iin Boston's North End and Waterfront areas.
Back Bay Suites
Classic Back Bay furnished suites. NO FEE
Beacon Hill Lodging
Boston, Downtown, Beacon Hill, Fenway, Back Bay, Park Drive
Bobson Realty
Boston, Downtown, Beacon Hill, Fenway, Back Bay, Park Drive
Boston Corporate Housing
Originally founded to help cancer patients find clean, comfortable and reliable housing, Boston Corporate Housing expanded into the luxury temporary furnished housing industry. The apartments are carefully chosen to make sure they meet the high standards that Boston Corporate housing sets. The amenities available to tenants are always top notch with concierge service, high quality furniture, housewares, high speed internet, HDTV, fitness centers and phone service standard. Apartments are provided for short term rental as well as long term rental in Boston.

All listings are offered on
an Equal Opportunity Basis.